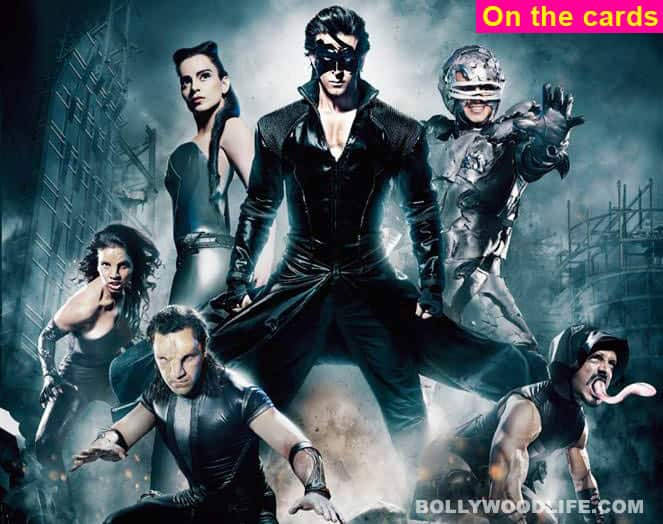 Read on to find out what's in store for Rakesh Roshan's latest film
The 'Krrish' brand has come a long way from Koi Mil Gaya. Hrithik Roshan has been labelled as the Indian super hero, but will this continue? Will Krrish 3 live up-to its' Box Office expectations? Does Rakesh Roshan see a future in building on Krrish? What does this film do for the careers of Hrithik Roshan, Vivek Oberoi, Priyanka Chopra and Kangna Ranaut? This week's Tarot explains the journey of Krrish in the times to come..
Chennai Express and Yeh Jawani Hai Deewani have done well in 2013 and through past results, Krrish 3 is expected to do well too. The Queen of Pentacles, Ace of Wands and the Judgement card justify such expectations as Krrish 3 will do very well at the box office and in all likelihood, it should surpass other high grossers this year. It isn't going to be all smooth sailing – there will be a worrying dip, but with the additional branding of Krrish, the makers will only receive high profits.
Hrithik Roshan will get creative post the release. His mind is active and is working on new concepts with regards to the growth of Krrish. This may not necessarily mean just acting in a new Krrish film, but also creating improved story plots and taking it to international levels. He has no plans of stopping Krrish at this point, but is such ambition on one idea good for his career? It is very important for Hrithik to break out and experiment with other makers. The Moon and the Knight of Swords reflect a late realisation of this, so although Krrish is good for his career but it does not lend variety that will explore his acting talents well.
Vivek Oberoi will find it tough to receive high praise from this film, but the Temperance does reassure of better times ahead post November 2013. It's not long to go, but this time frame comes in play for the new projects he signs. Whereas Krrish 3 may not prove to be a strong factor in propelling his career. He will enjoy its' success but with not much major benefit to himself.
Priyanka Chopra is in a strong constant position in her life. Krrish 3 does not majorly improve her career or give her newer opportunities, instead it keeps it at that constant. The Justice and the Emperor card define the type of balance she has managed to gain – this will remain and grow further.
Kangna Ranaut will benefit the least from this film. It confuses the audiences further and does not allow for them to connect to her personality. It's such performances that will not add value to her career.
Overall, it's Rakesh Roshan who will receive the most success – the Hierophant, the Knight of Wands and the Ace of Pentacles all refer to risks being paid off but only for more risks to be taken. There is wealth, prosperity and many more achievements through the Krrish brand.