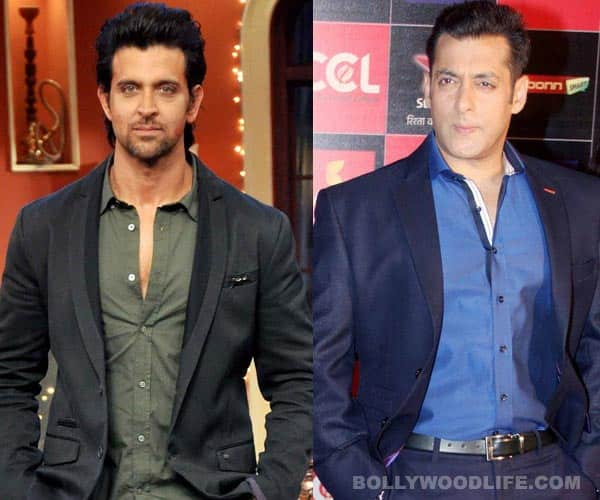 Looks like a lot of B-townies have decided to let bygones be bygones this year. And Duggu could be the latest in the series…
Not so long time ago, there was buzz that Hrithik Roshan had deliberately avoided promoting Krrish 3 on Salman Khan's Bigg Boss 7. Only the female leads Priyanka Chopra and Kangna Ranaut promoted the film on Sallu's reality show. So there was obviously speculation that Hrithik didn't make an appearance 'coz of his tiff with the Dabangg dude all that time ago. However, Hrithik has decided to put all rumours to rest and has said that he might appear on the show to celebrate the success of Krrish 3.
Salman and Hrithik had a fallout when the former commented on the latter's film Guzaarish, which was a box office dud. Obviously, the Krrish 3 actor didn't like what his senior said and expressed his disapproval. However, now the actors have decided to bury the hatchet – and not in each other's backs. Hrithik said to a tabloid recently, "I don't know why this has become an issue. There are a lot of other shows that I could not make it to, but it's (the visit) on the cards. I might be on the show very, very soon. I think for the second or the third week of the film… It will be my pleasure and we will have a ball."
This isn't Hrithik's first attempt to reconcile. He says, "About four months ago I stepped into one of his stores and purchased a lot of clothes for myself. Salman and I have spoken about that and he was happy to know that I am probably the only other actor who has visited the store and bought clothes for himself."
Oh well, we're glad that Sallu and Hrithik have managed to put their past behind and are being human…err… humble towards each other.