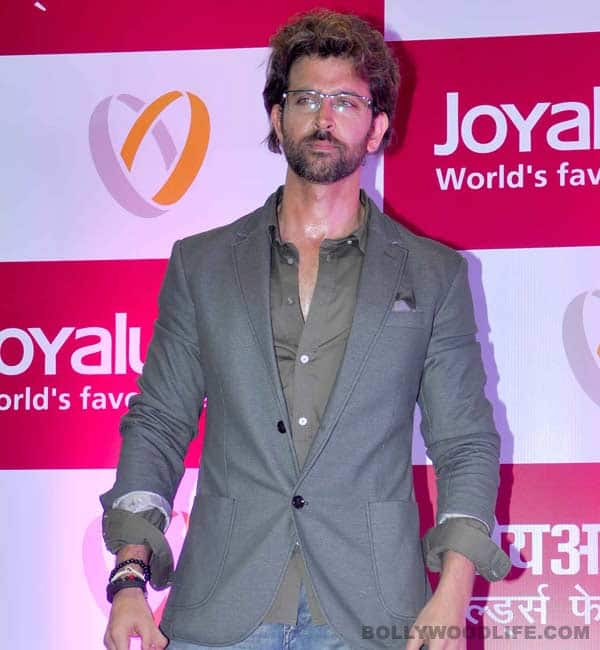 The Krrish 3 actor has been going through a lot since last year. Is he a real life superhero too to deal with everything with ease or is he falling weak?
A little birdie tells us that Hrithik Roshan wants to take a long break post his Bang Bang shoot with Katrina Kaif concludes. Though the actor did shoot for action sequences for Bang Bang, buzz was that he was planning to back out from it. Last year, Hrithik suffered a head injury while shooting for Bang Bang and had to undergo a brain surgery. Due to his head injury, the schedule of Bang Bang went for a toss. But that's not the only film that was affected. Hrithik was to star in Karan Malhotra's Shuddhi but the project was put on hold as his dates were unavailable. Recently, in a press statement, he said that he is no longer a part of Shuddhi as he doesn't want to cause any further delay!
Apart from suffering on the physical front, Hrithik and Sussanne split. Well, though Hrithik is trying hard to be a thorough professional and is even putting his health at stake, is his work actually unaffected? Or did the actor realise that his personal issues are affecting his professional life and that's why backed out of Shuddhi? Considering that Hrithik has already delayed two projects, will filmmakers want to risk working with the Krrish 3 actor? Only time will tell… Meanwhile, wethinks that Hrithik deserves a long break, especially after everything he went through, as much as it may affect his Bollywood career.