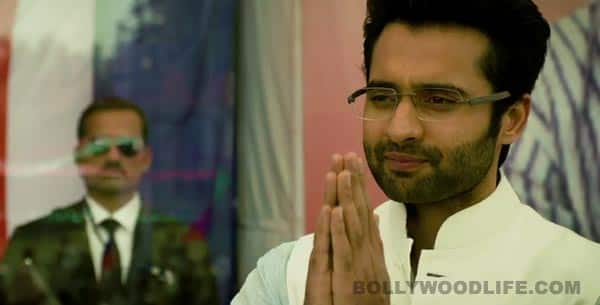 The legal battle between the makers of the film and the soft drink company has reached a new level
Jackky Bhagnani's Youngistaan is not getting any respite from Pepsi. As reported earlier, the soft drink giant had lodged a case against the makers of the film (MSM Motions Pictures and Puja Entertainment Ltd) stating that the title was a copyrighted product of the company, and they would not allow anyone else to cash in on the company's efforts of image building.
Why is Pepsi filing a case against Jackky Bhagnani's Youngistaan now?
In the past the Bombay High Court had asked the two parties to sit and come to an amicable decision but neither party is ready to budge. A little birdie informs us that the makers are thinking of changing the name to something else. An option that is being discussed is the SMS spelling of Youngistaan. Also, Faltu 2 is being thought of as a prospective name. Although talking to a leading daily Pranjal Khandhdiya, executive producer, MSM Motion Pictures, rubbishes the news by saying, "Faltu is another brand and our film is not an extension of it but a new film. So why would we want to call it Faltu 2." He also went ahead to confirm that they might stick onto the original name as the court has not given any order and postponed the hearing to a later date. He said, "We will fight it out because the title was granted to us by the film associations. Once they clear it, no one should raise objections to it. If we give in now, the system collapses. Tomorrow, even a smaller brand can claim copyright and create hindrance for another producer. So we have now decided to fight it out."
Now only time will tell whether the film would be able to release on 28 March or not, and if it does, what would the international soft drink giant do to avenge the defeat in the matter? We will have to wait and watch. Hai na peeps?