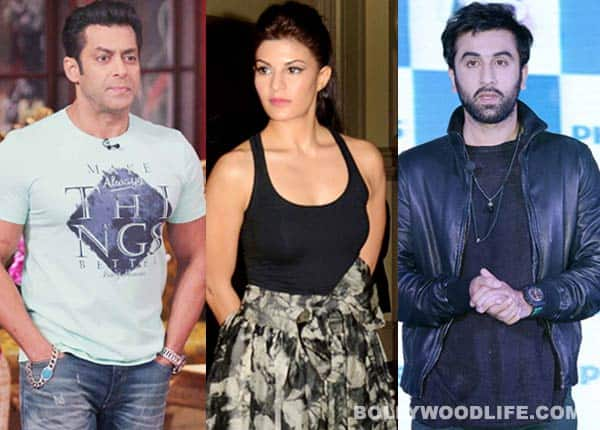 The Sri Lankan beauty is in a catch 22 situation. Read on to know how Jacqueline is divided between Salman Khan and Ranbir Kapoor!
Jacqueline Fernandez who is busy shooting for Salman Khan's Kick these days is facing some serious date issues. The leggy lass is finding it difficult to give her dates to director Vikram Singh who wants the Sri Lankan beauty for Ranbir Kapoor starrer Roy. But we hear that Ranbir, whose dates are difficult to fetch even for A-list filmakers, has to shoot for around 20 days for Roy. The Kapoor scion had allotted the dates to Vikram without any fuss, and they were in sync with Jacqueline's calendar. But Salman Khan's Kick's schedule has gone haywire for the reasons best known to its makers. And now this woe has left Jacqueline in a panic mode with the dates of Kick eating into the dates of Roy. One also hears that Jacqueline is also scared of Salman's mood swings which can affect her busy calendar if Kick gets delayed any further.
Thankfully, Vikram wants to have Jacqueline in Roy and the actor will not be replaced with any other B-town beauty. But in the process of sorting out this 'date' pandemonium, the Sri Lankan seductress might rub either Sallu or Ranboo in a wrong way. Who will Jacqueline choose to please then without getting kicked out from either project?