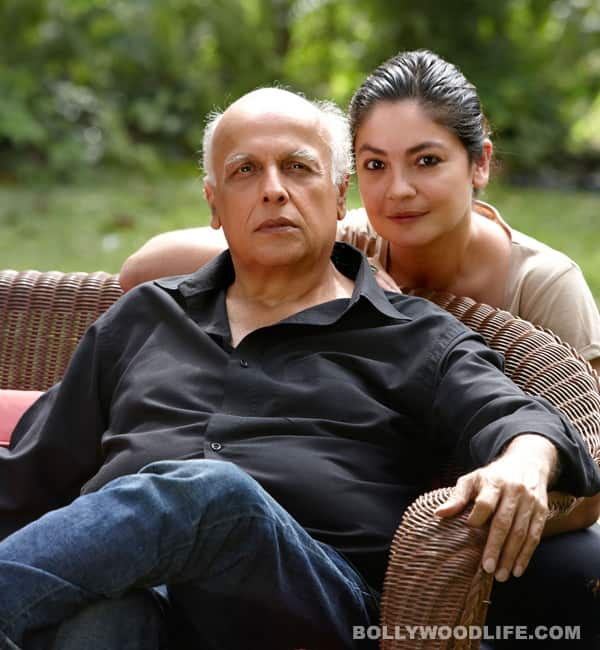 For the real verdict we'll have to wait till the erotic thriller releases on August 3, but we know what the director sahiba feels about her fifth baby!
Most viewers may shut their eyes but slyly watch through a gap between their fingers as the steamy promos of Pooja Bhatt's fifth directorial venture Jism 2 are aired. But people's schizophrenic behaviour and curious eyes haven't dampened the director sahiba's soaring spirits.
At thefirst press conference to promote Jism 2, Pooja was asked if the film would prove that her decision to plunge from acting into direction was appropriate. All the films (Paap, Holiday, Dhokha and Kajraare) she has directed have fared miserably at the box office, after all.
Even before we could blink our eyes she said, "Of course! I have four flops, so I don't have anything to lose with this film," she added. "My father (Mahesh Bhatt) had four flops before Arth. So I am hoping Jism 2 will do for me what Arth did to my father's career."
But that wasn't all Pooja had to say. She explained, "I think the film has the potential to transform everyone's stars, including mine. Jism 2 is a film that will go down well in everyone's obituary." By 'everyone' she meant Sunny Leone, the porn star who became famous in Indian households 'coz of Bigg Boss 5, hottie Randeep Hooda and Yeh Saali Zindagi dude Arunoday Singh, we presume.
We don't know about the obituary bit, but we do know that right now the film's creating quite a stir for so many right – and a few wrong – reasons.