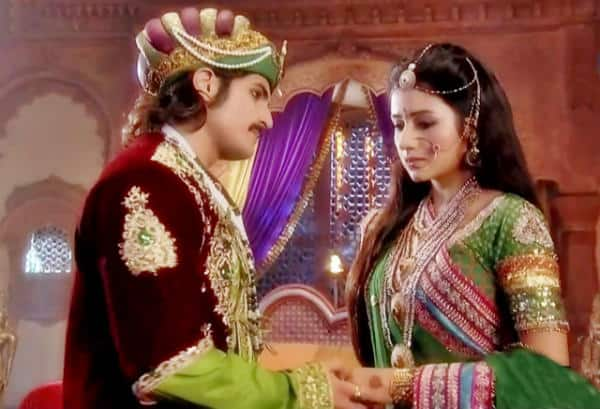 The popular Zee TV show has been climbing the TAM charts steadily and has finally hit the number one position
No one predicted the period show Jodha Akbar to do so well, 'coz the show started off rather low in numbers. In fact, people had predicted that the makers will pull the plug on the show sooner than later.
However, Ekta Kapoor and Zee Programming Head Ajay Balwankar said that they have faith in the product and it will eventually pull numbers. And boy they were right. In a press conference a few months back Ajay had said, "We were confident that the show will grow and it is growing. The story is just beginning to take shape as we had to initially see that certain characters get introduced to audiences. Now viewers will get to see Jodha and Akbar getting together."
The romance quotient in Jodha Akbar touched the audience's hearts and melted ours too. The numbers are a proof of that. Jodha Akbar's TRP reached 6.7. Surprisingly they pushed behind Star Plus' popular show, Diya Aur Baati Hum that has been at the numero uno position for the past two years. Diya Aur Baati Hum got 6.0 TRP this week.
Now we have to see how long the soap will sustain this new high and ratings. We believe, if the makers keep at the romantic angle for long enough the numbers will remain steady, which is a big achievement. However, no one can really predict the numbers, for all you know there will be a new show that will take the charts by surprise with its story line.
The others in the race should now take a cue, buck up and show us some interesting and fun content. Don't you agree?