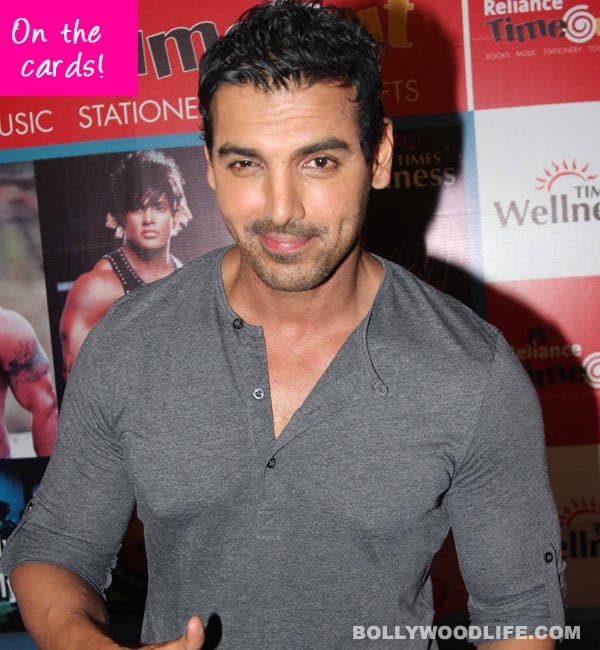 As the Madras Café man takes on multiple responsibilities, how will the times ahead fare for him? Our Tarot reader throws some light on this and also John's marriage
Bollywoodlife (BL): We have seen John Abraham the actor and in recent times he has actively taken on the role of producer too. What works better for John – being an actor or a producer?
Shruti Chopra (SC): Let's look at both professions – as a producer, John has cards such as the Nine of Cups and the Seven of Pentacles; these denote contentment and immense financial success, but it's not all so simple. The Four of Swords, Ten of Wands and the Hanged Man all represent the importance of slowing down and not taking on too much. It is great if he is able to multi-task thus far, but believing that such a pace can continue will be quite an error. This may end up affecting his health and the quality of work he wishes to produce.
Now as an actor, it's a little different. There is money, acclaim, respect and then there is the Judgement card – receiving what you deserve. Therefore all that he has worked so hard for will culminate into good acting work, taking him to a level he has been striving for. John has set periodic benchmarks for himself and he looks to compete with himself by pushing his standards as an actor and producer.
BL: Madras Café releases today – it's a combination of the actor and producer John. Will the film leave an impact at the box office?
SC: Revealed in combination, the Six of Wands and the Ace of Pentacles show victory but through a risky representation. Madras Café will certainly get noticed but it will be its offbeat aspects that will be appreciated the most. The chemistry between the actors and the storyline will shine through leaving a positive impression. It may even be a wise decision to produce a series of such films as a continuation of this storyline since it will be profitable for all.
BL: Any special Tarot advice for John?
SC: Yes, there are two important points: one, John should be careful while signing any legal documents. The Hierophant advises him to double check the clauses and legal implications of doing so. And two, if he has any plans to get married soon, it would be wiser to delay it till the end of 2014 (onwards), as currently he will find it tough to give marriage the time and commitment it requires. A delay will be sensible.