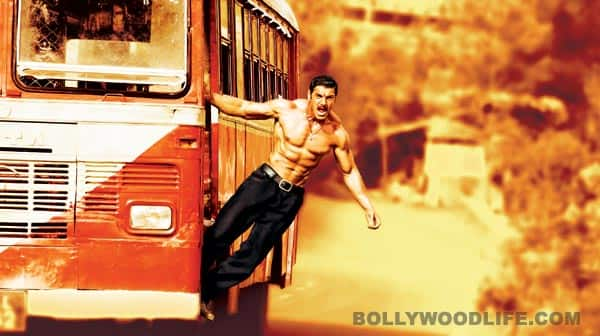 That's what our Johnny boy is hoping. Do you second the hunk?
John Abraham is playing the notorious gangster Manya Surve in Sanjay Gupta's forthcoming gangster flick, Shootout At Wadala. The 40-year-old hunk is so impressed with his role and the way the project has shaped up that John believes that this film will be as good as Sanjay Dutt's Vaastav.
"I think Shootout at Wadala will only do good… Positive thing for me. The film is a re-introduction of John Abraham. I am hopeful that people will see me in a different perspective. It is a very special film for me. For me this film is like Sanjay Dutt's Vaastav which presented Sanjay in a different way and did wonders for him. I am hoping the same," said John. In the poster of the movie, we see John in his fiercest avatar ever. He has worked hard on his physique to look the part and now we are eager to see if John can score acting wise too!
Tell us peeps, what is your take? Do you think Sanjay Gupta's directorial venture will be as gripping as Sanju baba's Vaastav?