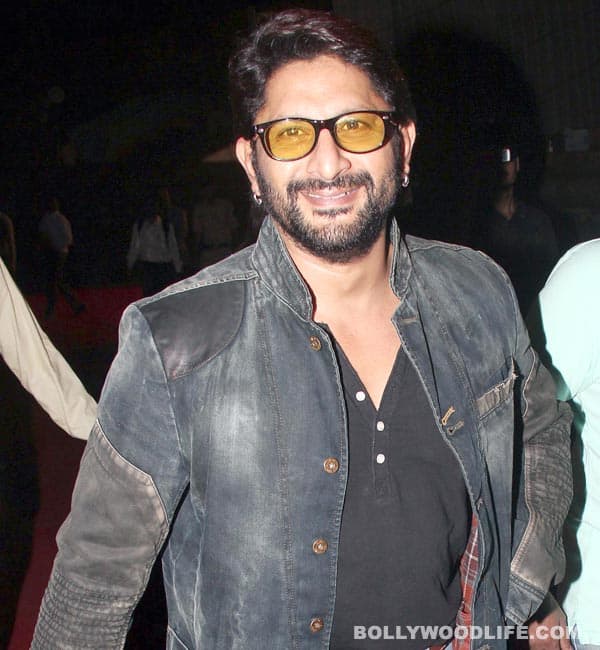 Arshad Warsi has been around for quite sometime. He has grown as an actor and been loved as a dancer, but he hasn't really received his due. Will he ever? Tarot tells us…
Arshad Warsi, the fiery Aries is grounded, energetic, creative and highly talented. Being ruled by No.1 and No.2, he has been blessed with numbers of success and career longevity. Despite such great numbers, Arshad does not receive pivotal roles, or at least roles where he's not limited to being the sidekick. This appears to be changing now. The Strength and High Priestess card re-affirm this change in which he will gain more control over his career during the course of 2013 and be able to explore his creativity. The films he signs in 2013 will see him taking wiser decisions and being more selective, especially as the Knight of Swords shows him being guilty of signing on to films too quickly. Therefore 2013 brings with it the much required stability.
The reactions and fate of Zila Ghaziabad has certainly disappointed Arshad. The Nine of Swords & Wands expresses his frustration towards the result and also towards the the film. It has instilled concerns within him towards the treatment of such roles. He will certainly be more weary in taking on such offers.
Jolly LLB will do fairly well, but again it will not be a huge box office success. Instead the Temperance reflects a balanced film which the audiences will find endearing. Dedh Ishqiya will certainly be better for Arshad especially as the Two of Wands and the Hermit card are indicative of respect from overseas markets leading him towards some successful international projects.
Tarot tip: It will be beneficial for Arshad to foray into television production as well as continuing to be a film producer too. The King of Wands, along with the Six of Cups represent aggressive action towards old ideas. It is very likely for Arshad's productions to be highly successful if he revives some of his old concepts and pushes them to materialise. In television, Arshad will go through some initial logistical problems, but he will overcome this and find that his determination will pay off.
Rewards are certainly there for Arshad, but he will need to take more practical decisions to do justice to his talent as an actor-producer. In fact the Ace & Queen of Swords encourage Arshad to work towards direction as it's the right time to ponder over ideas and bring them together.
We will see an increase in Arshad Warsi's contribution towards Indian cinema. His roles will become stronger and his talent will receive its due. The years ahead are certainly looking good for him.