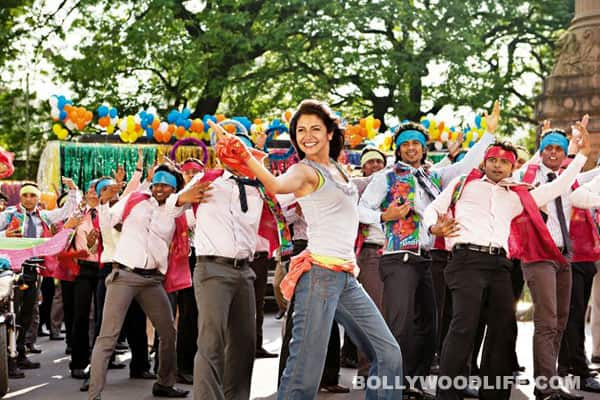 skip advertisement
ANUSHKA_SHARMA_DANCE-300712
We've talked endlessly about Parineeti Chopra and Sonakshi Sinha as prospective heroines for Farah Khan's next film. But we find that neither of the two were what the director-producer was looking for
Farah Khan's next project Happy New Year will go on the floors this December. The movie features two of FK's favourite stars – Shahrukh Khan and Boman Irani. But guess what, the director-producer hasn't been able to find a suitable leading lady for the movie yet. Sigh! "Shah Rukh has just come back from London, so we need to sit and work out figure out as to who is right for that role. It is a big role and then there is only one heroine in the film," Farah said in an interview.
The plot, we are told, revolves around four guys who are keen on taking part in a global dance championship. But alas! None of them knows how to dance. So in steps the heroine, who happens to be a bar dancer, to train these dudes.
Hmmm, so guess Farah is on a lookout for a lady who can dance, make four men dance and play the role of a dancer too. Tough, right? But fear not, dear filmmaker, 'coz we've got the ladies lined up for you. And they would love to shake a leg with the King Khan.