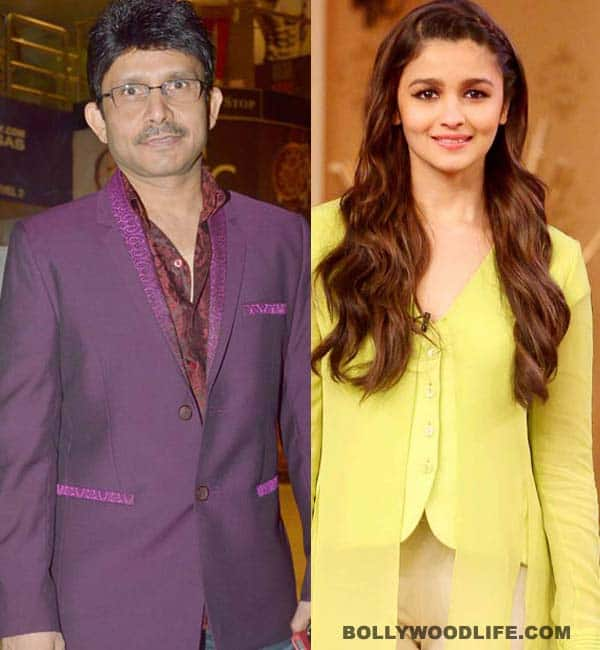 The maverick movie critic has the Bhatts boiling with anger for explaining how he would like to kiss their darling princess. Is KRK crossing his limits?
'The two rupee' famed person is back with his blabber that has none other than the Bhatt's going red in their collective faces now. Yes, THE Kamaal R Khan, who is known for talking nonsense in the name of stating things bluntly, has irked the Bhatt camp, we hear.
He went on to call Alia Bhatt his future wife and Mahesh Bhatt his father in law. Now if you think that KRK must have said with a hint of his usual crass humour(the class that suiots him the best), let us enlighten you that the self-styled, so called film critic did not stop there. The Deshdrohi actor went on to elaborate how he would like to kiss young Alia, who is easily half of KRK's age.
And now the result of that obnoxious tweet is that the Bhatt camp is furious about this episode and they may kick KRK out from their upcoming project, Villain, to be directed by Mohit Suri who happens to be Alia's cousin.
The story doesn't end there, KRK later went on to claim that he did not tweet those glorious words about Alia. Oh c'mon give us break KRK! Did you not do the same when you said nasty things about Salman Khan, Imran Khan and Sunny Leone in the recent past. And now you have made Alia the subject of your crass humour and C-grade tweets.
Looks like the man needs to be given a reality check (aka a mirror) even before the Bhatts decide to give him a much-needed kick at the place he gets those dirty ideas from, no?