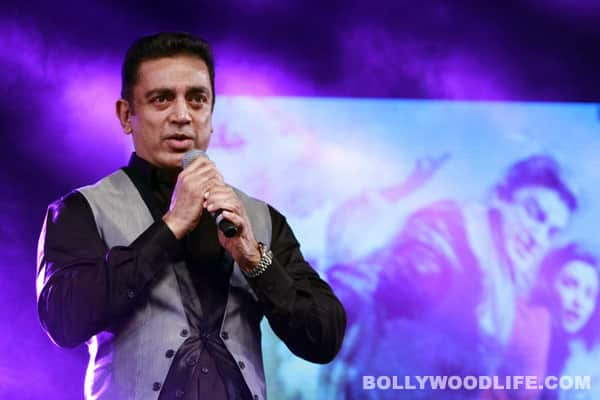 Tied up in controversies, financial depression and emotional exhaustion – Kamal Haasan is going through tremendous pressure. Will the making of Vishwaroopam finally be worth it? Will he really leave his home State? Tarot explores all this…
The Page of Cups and the Eight Swords are clear representatives of those who are ignorant through naivety and those who wish to restrict society viewpoints. Such elements will continue to be a cause for concern, but Vishwaroopam will still shine through. Its content will gain respect and will be appreciated across cultures. This does not mean that controversies surrounding the film will be laid to rest, instead the Five of Pentacles warns of more concerns cropping up soon, but with the Strength gained from its current issues, Kamal Haasan will pull through.
In all this, Kamal Haasan will continue to battle instability in all areas of his life, but what will remain constant is his belief in Vishwaroopam. The Six of Wands and Three of Pentacles emphasise this resilience despite feeling let down and hurt. Having experienced such problems, Kamal Haasan will not curb his creative freedom; instead he will see it as his social responsibility to let his work speak for issues that trouble him. He will be blessed with new ideas and a strong mind frame to see these through to success. This is not to say that he will not have to face further disappointments, but he will now be better equipped in handling such problems. The Star card clearly represents further acclaim and financial successes, therefore he will be able to consolidate and grow from his current financial dip.
Even though there will be a return to normalcy in Kamal's life, he will still keep his options open with regards to shifting base from his home State. This experience has left him bitter, but also more practical; therefore the Ace of Pentacles does show him actively looking to build another home base.
Overall, 2013 will eventually calm down for Kamal Haasan with Vishwaroopam receiving its due credit. Elusive success will finally be his.
Tarot tip:
Extreme success will be received if Kamal Haasan is to collaborate with his daughter Shruti Haasan. The Death, Sun and Four of Wands cards all show their working equations to represent concepts in a clever and fresh manner.
Learn more about our tarot reader Shruti Chopra