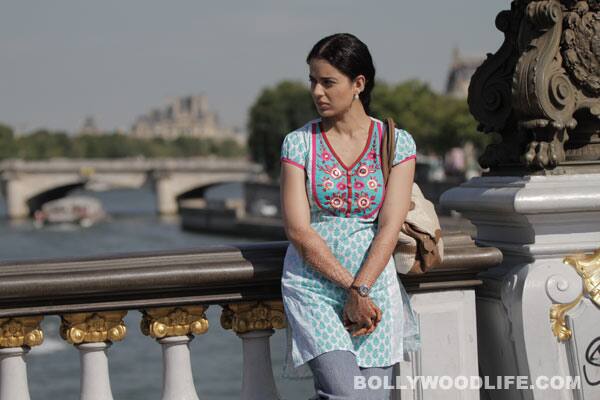 Kangana will be seen sporting salwar-kurtas for Queen
Be it in Fashion or Once Upon A Time In Mumbai or Shootout at Wadala, we have always seen Kangana Ranaut in a glamorous avatar and that has always impressed the masses. But Kangana has shed off her fashionista image for her upcoming film Queen, where she plays the role of Rani – a simple girl who dresses in salwar-suits. Her look in the film is similar to her real-life look, when she used to live in Manali.
Director Vikas Bahl said, "I wanted to make a film on a simple character. I think simple characters have bigger journeys."
As you all know, Kangana comes from a small-town, which helped her relate to Rani's character. Designer Rushi says, "Kangana comes from a small town. So, when we gave her the salwar-kameez and churidars. She said 'Oh! I use to wear this when I was in 11th and 12th standard!"
Now that we will see Kangana in a totally different avatar, we wonder if she will be able to impress the audiences. What do you think peeps?