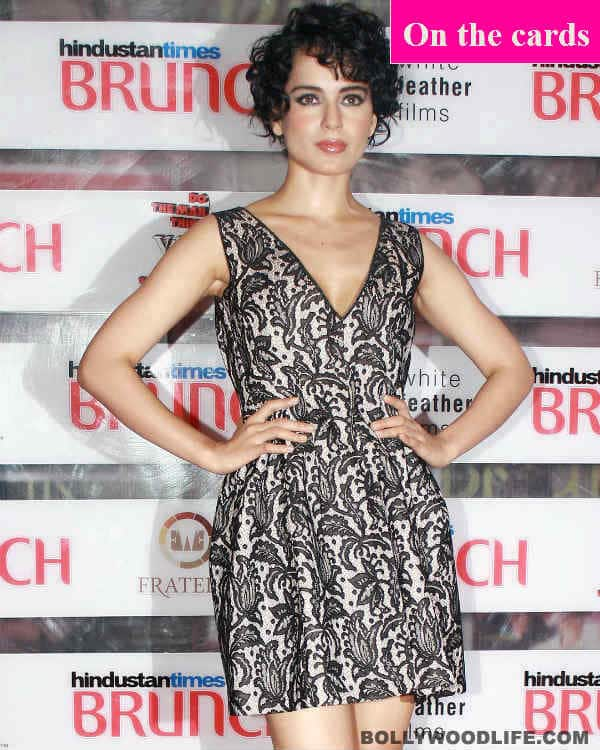 Kangna has her hands full with five releases over the course of the next year and a half. Will these films elevate her career or will they just fall flat? Will love be an important part of her life? Shruti Chopra tells us what's on the cards for the actor?
Kangna Ranaut's involvement in multiple projects does not help her focus.Her mind, represented by the Tower and the Seven of Swords shows her mental fatigue and restlessness when it comes to her work. Unfortunately this takes a toll on her ability to make clear decisions and even being misled by those around her. Her career has the potential to take strong strides and finally move her forward into success but it is her approach that will let her down.
Films
Krrish 3 holds immense importance for Kangna, but the Seven of Cups represents lack of clarity in her role and a confused audience. This film may not exploit her talents as well as she would have expected and it certainly leaves her feeling disappointed. On the other hand, Queen, with Rajkumar Yadav will surprise critics and cinegoers alike. It may not be conventional but the Six of Wands certainly encourages the response towards Kangna and her performance. The film will do average business at the box office, but in order to get there it still needs to go through so important changes.
Revolver Rani will be the inconsistent film that will concern Kangna the most. The Five of Cups and the Three of Wands shows the type of emotional roller-coaster Kangna will face, especially as unnecessary delays and unrequired changes will tire her out. It's films such as Rajjo that will keep Kangna's faith alive in her profession and her capabilities to deliver. She carries lower expectations from it but it is this role that will surprise those around her and give her tremendous respect.
Love
Love has a way of playing hide and seek with 2013 being no exception. It's 2014 where Kangna is blessed by the effects of the love planet, Venus. It's very possible that Kangna will meet the one she is meant to marry for it to culminate in the times to follow. Be it love or career, it is quite a tumultuous ride for her, but its 2015 that sees her most settled after a changeable and restless 2013 and 2014.
Tarot Tip: Kangna should try taking herself a little less seriously. Her cards reveal her to be easily stressed through small incidences. Hence it is very important for her to be lighter and more relaxed.