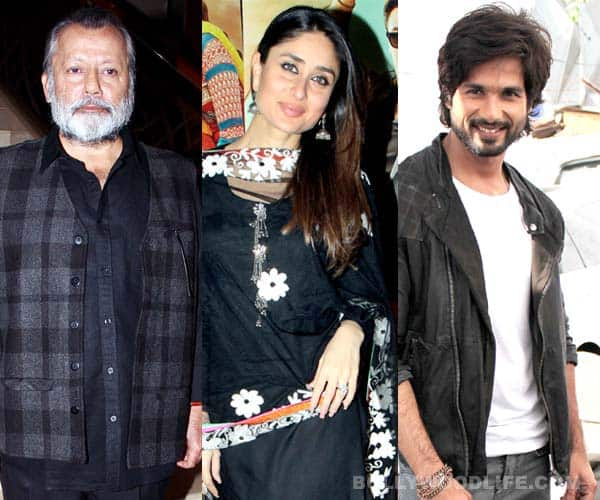 Apparently Pankaj will be a part of Shuddhi which stars Kareena Kapoor and Hrithik Roshan in lead roles
Pankaj Kapur has been roped in for Karan Johar's Shuddhi starring Hrithik Roshan and Kareena Kapoor. So what's the great deal about it, you ask? Well, you need to get the connection here. Get it? No? Well, let's give you some more hints then. Pankaj Kapur, father of Shahid Kapoor has been roped in for Shuddhi starring Kareena and Hrithik. Still don't get it? Anyway, we'll just give it to you now. Pankaj Kapur, father of Kareena's ex-boyfriend Shahid Kapoor has been roped in for Shuddhi which stars Kareena and Hrithik. There! Finally you get.
Yes, you heard that right. Pankaj will play a baddie in the film. Not divulging many details about his role in the film, Pankaj revealed that the reason he agreed for the role was because it was something he has never done before onscreen.
Pankaj has already shared the screen space with Kareena in Main Prem Ki Deewani Hoon, but then she was not in a relationship with his son Shahid Kapoor. Things have changed since then, which makes us wonder if Kareena will be comfortable in working with her ex-boyfriend's father.