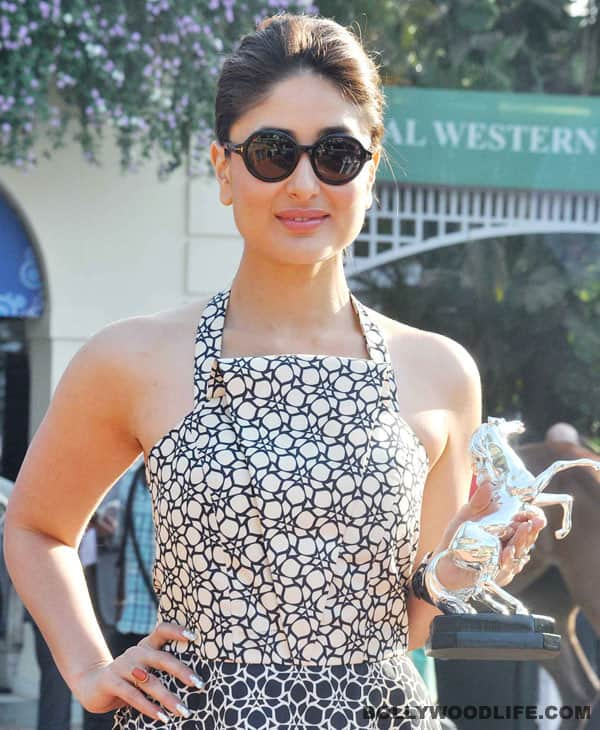 Besides making random, ironic and silly statements, Bebo is also known for not letting things go. To be specific, we mean making up with her rivals and staying cordial with them. This is something Saifu's wifey may never learn. Read on to know why we say so…
Kareena Kapoor Khan and Priyanka Chopra have never been best friends and will never be. We all know that. But these two ladies can certainly be warm towards each other at least when they meet socially, hai na? Sadly this may too never happen courtesy Kareena's I-won't-grow-up attitude. Recently, Saif Ali Khan's begum and the Exotic babe came face-to-face at IIFA awards 2014. Instead of acknowledging PC, we hear Ms Khan ignored her Aitraaz co-star making the situation quite awkward for both of them. That's when Priyanka spotted Saif and rushed to greet him. He was standing next to Bebo and she could have easily broken the ice by saying a simple 'hello'. But Kareena remained her usual self – arrogant and snooty. Well, we weren't there but going by the story isn't it obvious? Frankly speaking, wethinks the Gori Tere Pyaar Mein actor is just being childish. She has enough to worry about her going-down-the-hill filmi career then why complicate things further by creating unnecessary problems, right? And didn't Kareen patched up with Ms Chopra sometime back? Gawd, it would be so much better if this begum would actually stick by her words and actions for once. But that's like expecting Ekta Kapoor's to turn into a fashionsita, no? Would take a eternity wethinks!
The Gabbar starlet may age gracefully and beautifully but she may never act her age. For now, we would be happy if she acts in good films more than anything else! Don't you agree with us?