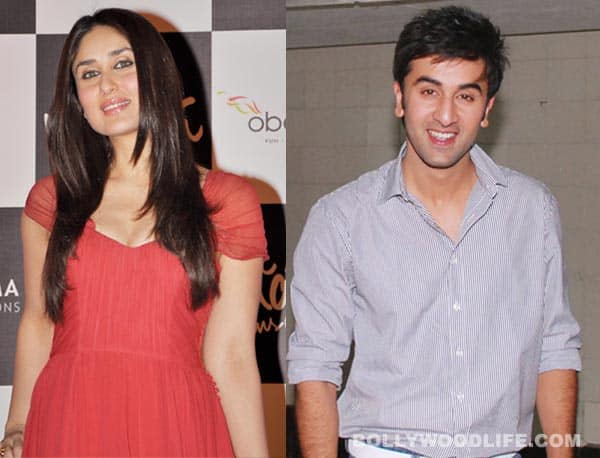 Pssst…we are not talking about a singing competition here
Kareena Kapoor and Ranbir Kapoor have made it amply clear to filmmakers that they would never ever pair up on the big screen, at least not as lovers. And we do not blame them at all! After all, which cousins would do that, no?
But now the buzz is that they will make an appearance on the stage of Indian Idol 6. Why? To promote the Zoya Akhtar's forthcoming movie, in which they reportedly play the role of siblings? But we found out something different. The Kapoor khandanis are doing it only to promote their respective movies – Kareena for Heroine and Ranbir for Barfi!. Ahem ahem.
Now that's really tricky, no? Promoting two different movies on the same stage! It surely looks like another first in the world of filmi promotions. But why would one filmmaker share his limelight with another? Is the proverbial lack of funds to be blamed? Well, wethinks that's not the case here.
In fact, it's an intelligent move on the part of Madhur Bhandarkar and Anurag Basu, 'coz not many have witnessed the chemistry between these two stars. And getting them together would actually help create strong ripples on the small screen.
But there's one li'l niggling doubt that's worrying us. If RK is to promote Barfi!, he might have to play deaf and dumb, as opposed to the glamorous and mouthy Bebo from Heroine. Tch tch! So does that mean it's an unfavourable proposal for the Barfi! makers? We hope not.
But what do you think, readers? Will Kareena overshadow Ranbir during this event?