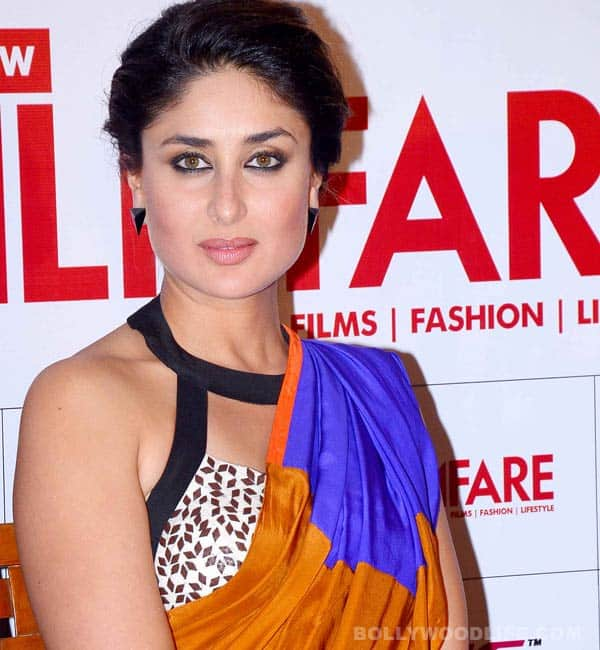 After having rejected numerous films in the last year or so, KKK might just once again reject Bijoy Nambiar's next
Kareena Kapoor Khan has recently drawn a lot of flak for not having any projects under her belt. She was also heavily criticised for trying to avoid Rohit Shetty, the only director who has offered to work with her, in Singham 2. But things seem to be changing a bit in the positive direction for KKK. Read on to know how…
Saif Ali Khan's begum has been offered a role in Bijoy Nambiar's next film. Although KKK is yet to agree, she is definitely being considered. An insider informs that the film will have Farhan Akhtar and Amitabh Bachchan playing lead roles, and Kareena might just end up being the pretty face in the film. That is the one reason that she has still not signed on the dotted line for the film. Talking to a leading daily, a source reveals, "The film is being produced by Vidhu Vinod Chopra. It mainly revolves around Farhan and Amitabh, but the female lead's part is an interesting one too. It requires a heroine who has a good range. The heroine isn't just a pretty face in the film." If all goes well, this film will finally bring together Farhan and Kareena opposite each other, who were supposed to be paired together in Dev Benegal's film Bombay Samurai, which never took off. The film might go on floors by the end of this year.
Talking to a leading daily Kareena said,  "I'm hearing (a few) scripts. I have liked a few, Bejoy's being one (of them). But I'm away (right) now shooting for Singham 2, so I will work on all of that once I'm back." Considering the fact that Bebo missed out on numerous projects last year, it is only good to hear that she is not throwing tantrums around and is actually considering Nambiar's film.
Now only time will tell whether she finally accepts this film or once again passes it on to some other heroine, who definitely might make the best of the left opportunity. After all, that's what has been happening in the past year or so. Hai na peeps?