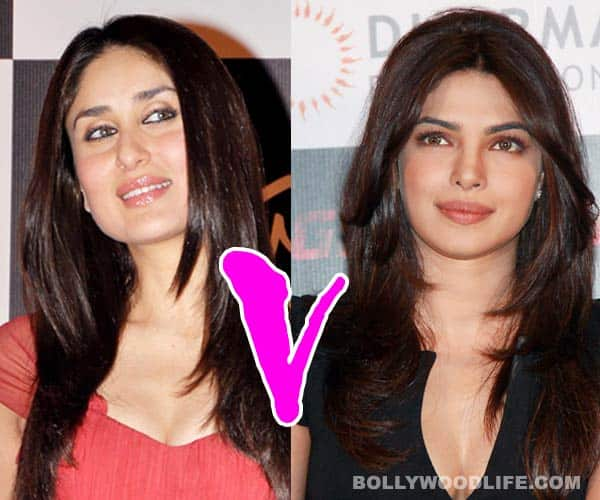 Going by director Madhur Bhandarkar's track record, it doesn't seem to be too far away from what could be the case
The first look of Madhur Bhandarkar's Kareena Kapoor-starrer, Heroine was released yesterday. It seems to be dramatic and very very filmi, the kind of role that Kareena would excel at. Over the years we have seen the evolution of the Bhandarkar school of filmmaking, and how he thrives on clichés and spins sob stories around them.
We were amused when we read a cynical tweet on Heroine, and we had to share it with you. "Small town girl -> Idol big star -> Bbay -> Fail auditions -> Grimy prods -> Castingcouch -> Fame -> Jealousy -> Drugs -> Downfall. #Heroine." This pattern is similar to that of the Priyanka Chopra starrer Fashion. We expected Bebo to ensure that there are no common points between her film and that of her arch rival Priyanka. What really made us giggle was the cheesy tagline for the film: Yeh Film Industry hai. Yahan ya to manipulate kar lo, ya ho jao. (This is the film industry, either you manipulate, or get manipulated.)
That was enough to confirm our worst fears, but we will still queue up at the BO when the film releases. After all, it is Bebo's most ambitious film yet, she says, a role that she has dug her teeth into with her eyes set firmly on winning a National Award!
ALSO READ: 'Heroine' first poster: Kareena Kapoor is glam and sexy!