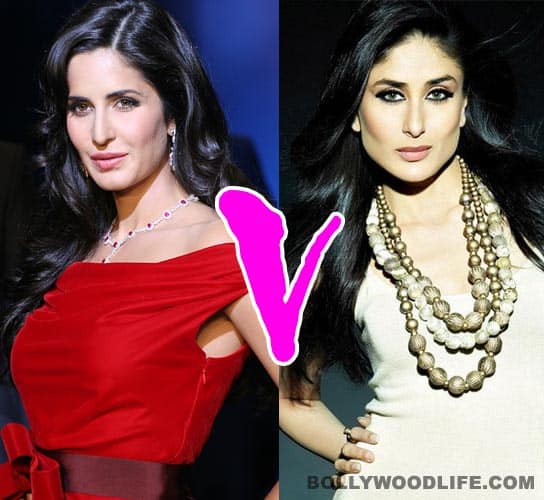 Karan Johar stands by Kareena, but it's Katrina for Ekta Kapoor. So, who will win in the war that follows?
Buzz is that Ekta Kapoor and Karan Johar are having a slight disagreement over whom to cast as the leading lady for their next project. KJo stands by the 'in-house heroine of Dharma Productions', Kareena Kapoor. But Ekta is not very happy with his choice. Kareena might be the Numero Uno heroine in Bollywood, but she isn't hot enough for Ekta, who is vouching for haute and happening Katrina Kaif. Also, according to Ekta, Kat has a good relationship with Lady Luck (that Bebo lacks?) that might work better for the project.
No, we are not hinting at any fallouts here. Ekta doesn't mind working with Kareena. In fact, Bebo is even part of the sequel of Ekta Kapoor's Once Upon A Time In Mumbai. But the hotness quotient is not the sole reason for the difference in opinion, we believe. Our calculating minds have come up with a new theory: we fear that Kareena's choc-a-block date diary might not have space for this one and Ekta knows that. With Ek Main Aur Ekk Tu, Heroine and her impending marriage plans, Bebo's plate seems to be too full for another job. Not an ideal choice for the ultra-professional and always-in-a-hurry lady Ekta Kapoor, who doesn't like lingering on a project for too long, no? On the other hand, Katrina is going to be available, once Ek Tha Tiger and her just-started film with Shahrukh Khan is done with. And the Chameli gal is riding pretty high on popular lists, so will be a selling point in any new movie for a while. Way to go, Ekta! And, just FYI, wethinks it's Kat who will take the crown (or movie) this time. You agree with us?