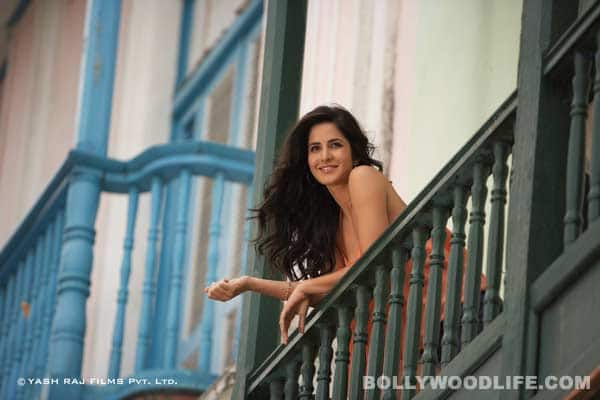 The Ek Tha Tiger actor has been approached by the veteran filmmaker to play the leading lady in his next biopic
Katrina Kaif seems to be at an enviable space as far as her acting career is concerned. Not just item numbers or Rs 100 crore films, she is now also being offered roles where she has to do lot more than just looking pretty and getting jiggy. We recently told you about her being offered a meaty role in a period film, where she will be playing a British spy. Katrina might say 'Yes' to what could be one of the most challenging roles ever offered to her, after Prakash Jha's ensemble political thriller Raajneeti. National Award winning veteran filmmaker Ketan Mehta recently agreed that he has approached the Chikni Chameli babe to take on the avatar of princess Noor Inayat Khan.
When asked if Katrina was on board for the biopic, in a recent interview Mehta said, "It's too early to comment. I am in the initial stages of negotiation. I will make a formal announcement soon." Our first thought when we stumbled upon this news was that there are two or three people whom Kat might turn to for their opinion – Salman Khan, Shahrukh Khan and Aamir Khan, all recent costars. It's well known that Salman doesn't endorse art films, while both Shahrukh and Aamir do not have very pleasant memories of working with Mehta. You might have to strain your memory, but think of Mehta's turkeys with SRK – Maya Memsaab and Oh Darling! Yeh Hai India!, and Mangal Pandey: The Rising; one of Aamir's biggest duds. You will understand where we are coming from.
If Katrina signs on for Mehta's project, we could accept that the girl has come into her own in Bollywood and doesn't need any more knights in shining armour. No?
ALSO READ: Is Yash Raj Films being stingy?