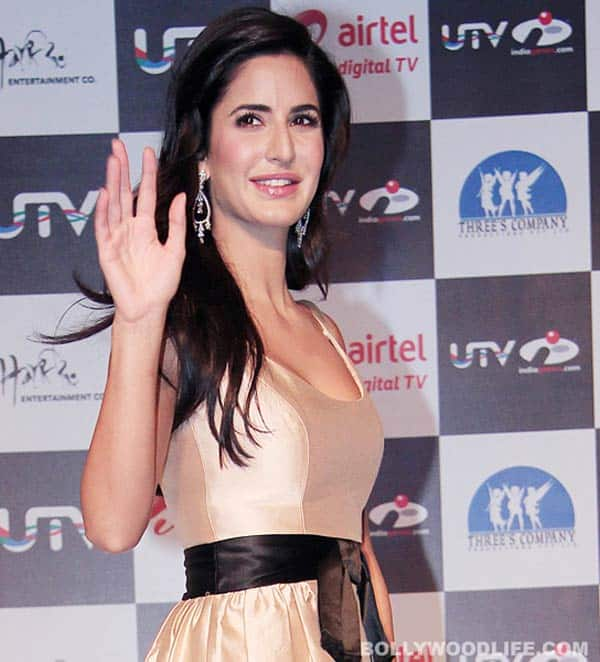 Our tarot card reader peeps into Kat's future and tells us if the hot babe will continue to reign in the years to come
Katrina Kaif is having a successful time, but will it continue this year and in the years to come? Where is her career heading? And what about her endorsements? Let's find out!
Kat, who recently celebrated her 28th birthday, seems to be like the Nine of Wands – feeling strong, yet anxious. She has fears about past concerns returning to trouble her. This can only mean, that despite the confidence Katrina exudes, she still carries uncertainties of being truly capable. She has been like the Queen of Wands, someone who is aware of how to grab on to opportunities to suit her growth. It's a strong quality which, along with her hard work, has contributed to her success.
Ek Tha Tiger – Katrina's next release will not only be a successful film, but will also be another opportunity from which she can get leverage off. Her work will be appreciated, especially as the Lover card shows great chemistry with her co-star, Salman Khan. Both of the them will do justice to the film. This movie will bring with it further important projects, which will allow Katrina to charge ahead like the Knight of Wands.
The untitled film directed by Yash Chopra where she will be seen opposite Shahrukh Khan for the first time is another project which Katrina has great belief in. She feels that this film will further cement her career, but with the Five of Cups, the results of this will be a mixed bag. On one front, Katrina expects Sun like success, yet the reality will be like the Seven of Cups – a confused and an uncertain response to her performance from the audiences and those around. Despite this, the Ace of Swords clearly indicates further films under the Yash Raj Films banner.
Endorsements have been a great source of income for Katrina, but with unfavourable cards such as the Four & Five of Swords, and the Eight of Cups, there is a high probability that Katrina may have a fall out with a brand. This will definitely disappoint her, but can be avoided if she maintains clear communication and doesn't allow misunderstandings to crop up.
Despite her anxieties, the Hierophant & the Fool clearly show the calculative risks Katrina will now be willing to take, but will these pay off? Yes, of course! The Ace of Cups expresses the new celebrations and rewards she will receive from doing so. Her balanced and smart approach to her career will allow for further successes. The years ahead are certainly looking promising and Katrina is looking to make the best use of them.