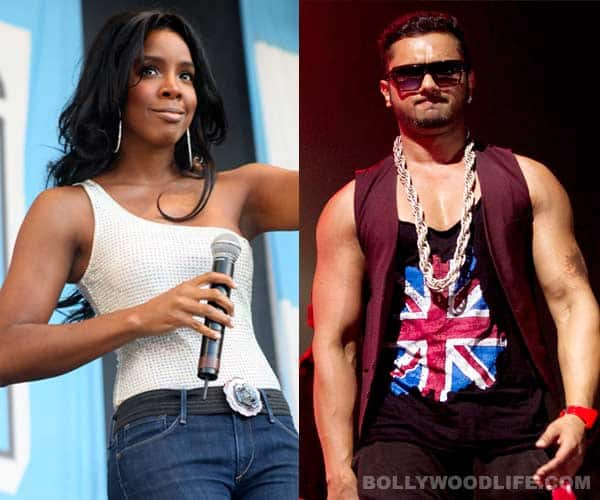 The global singing sensation expressed her love for Bollywood movies and Punjabi songs recently. Read on to know what Kelly thinks about our colourful movies and more importantly-will she work with the popular Punjabi rapper Honey Singh
As Bollywood movies make their vibrant presence felt on the global map with our iconic celebrities making inroads into Hollywood productions and making India known on the international stage, here's a new admirer for desi movies and music all the way from the sets of The X Factor. Yes, Kelly Rowland who will be seen judging the show in its forthcoming season could not contain her love for Bollywood.
"I watch Bollywood films, I mean I love Bollywood films! They are some of the best films. How detailed they are, how much fun they are, how much colour there is and how there's so much going on, it's just really entertaining." On plans of being a part of the Indian film industry in the near future? To this the Commando singer emphatically replied, "That would be very cool!"
The Destiny's Child singer did not stop there, she also expressed her love for Bhangra and Punjabi songs. "Across the board it's like jamming. If I hear this, I will start dancing, that's fun! I don't know what the lyrics say but whatever it is it has a nice little swing to it. I love the beats in between," said Kelly.
Now after hearing this, we think there's only one man who can make Kelly rock with his chart-busting, adrenaline-pumping tracks and that's Yo Yo Honey Singh. Should Kelly and the one and only Yo Yo Honey Singh come together to produce a zingy item number? Now that would be ultra-cool combo, right?