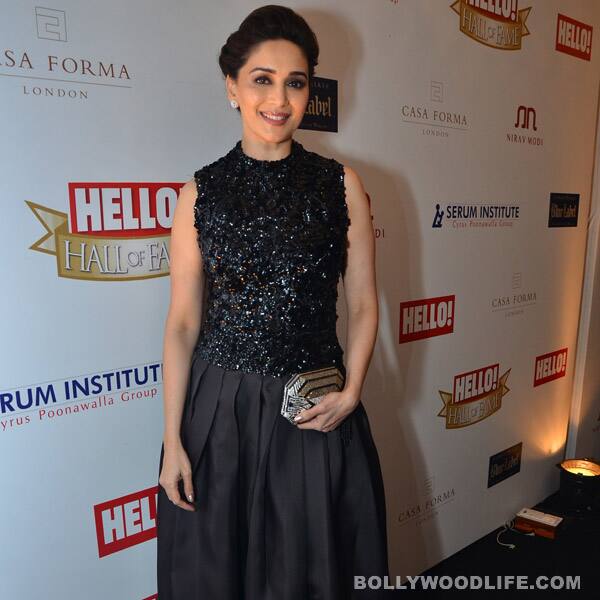 The actor has her hands full with projects, that too, challenging ones. She is soon reportedly going to be a part of the Hindi remake of The Good Wife, a hardcore legal drama on American television
We just heard that the archetypal diva Madhuri Dixit-Nene will soon be seen in a television series, the remake of an American show called The Good Wife, a legal drama. That gives us some hope that Madhuri will add much needed tadka to spice up the sorry state of Indian television, which is mostly about saas-bahu relationships, even today.
Even though she is buried neck deep in film work (Dedh Ishqiya, Gulaab Gang), Dixit has apparently decided to sign on for this small screen assignment and hopefully that should encourage other big stars to not treat non-reality TV like some sort of 'curse'. We are curious to see the kind of twist the makers give to the Indianised version now,  especially to justify the inclusion of a big screen idol.
The Good Wife is about a woman who tries to get out of a difficult situation by returning to her former job as a litigator. After being a housewife for 12 years Julianna Margulies, who plays the protagonist, is determined to come out of the morass her life has sunk into by getting back to the legal grind. All this pain because her husband – a state attorney – is jailed for a sex and corruption scandal. The story takes inspiration from the life of politicians in the US who have been a part of similar controversies. Bill Clinton, John Edwards…it's quite a list.
Why do we think Dixit will do a good job? Be it Beta – in which she stands up for her mentally challenged husband (Anil Kapoor) and fights against his stepmom's devious tricks – or in Mrityudand – in which she tries to help her pati parmeshwar(Ayub Khan) against falling prey to alcohol and changing his dominating attitude towards women, the actor has always done a mind-blowing job. Even in Aaja Nachle – even though it was nothing close to The Good Wife – Dixit proved that she has it in her to take up bold roles, characters that require her to look, feel and sound determined and seriously committed to a cause.
We don't know just how The Good Wife is going to be tweaked to suit local audience tastes. It's a serious drama, and the script has to be strong enough to keep us – and everyone – hooked. But in case it ends up in a confused mess, TV writers – who are known for making quickfire changes at the last minute – can transform this intense show into a dramedy and make it something on the lines of Boston Legal. Now that would be interesting, no?