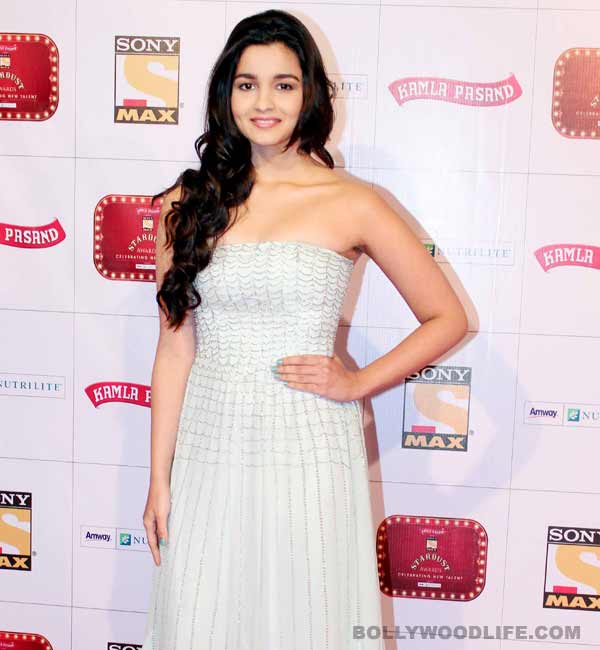 The SOTY actor talks about her father Mahesh Bhatt. Here's what she has to say
Alia Bhatt won many-a-hearts with her film Student Of The Year. Though she didn't have any release this year, she does have quite a few projects lined up for next year. So the youngest and newest entrant from the Bhatt camp wants her father to direct her in a film. She says, "I want to be directed by my father (Mahesh Bhatt). But I don't think he will ever direct again." Mahesh Bhatt has directed films like Arth, Zakhm and Kartoos. He quit directing and completely focuses on production now, along with his brother Mukesh Bhatt.
Alia adds, "I want to work for my home company (Vishesh Films). I am not intimidated by my father. I am only intimidated by his intelligence. He may be a lot older than me. But at heart he's as young as I am. At home, he's more energetic than all of us."
So, with no releases this year, how was Alia's 2013? She says, "It has been a pretty tumultuous year for me. Yes, it was a decisive year. It was a year that I'd remember mainly for shooting Highway. Sometimes I forget I am just one film old. I am working on three projects. I've three films with Dharma Productions. It all seems unreal."
Well, while we look forward for Highway, we wish Alia good luck for the upcoming here. And let's wait and watch if daddy dearest Mahesh Bhatt makes an exception for his pretty daughter Alia and directs her in a film.