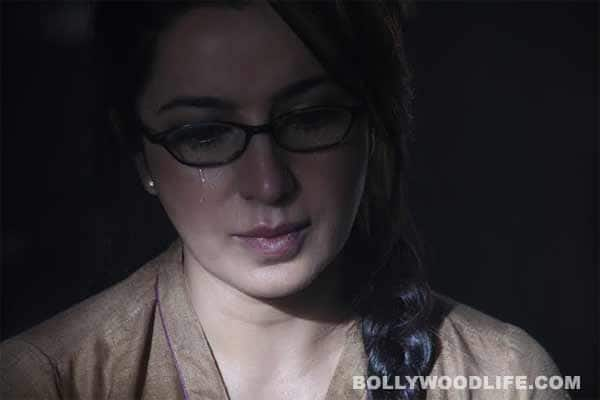 Arushi Talwar's murder seems to have been causing troubles for the makers of the suspense murder mystery film
Manish Gupta, the director of Rahasya, was a happy man for a few months as the Indian Board Of Film Certification had stated that his film doesn't have any similarities with the Arushi Talwar murder case, but not any more. Arushi's aunt recently saw a preview of the film and are once again she has got her parents to get on their heels to stall the film from releasing.
Talking to a leading daily Vandana Talwar, dentist Rajesh Talwar's sister who watched the film Rahasya on behalf of her brother and sister-in-law Nupur, informed, "We are definitely challenging the Censor Board's claims." If we recall the husband-wife are serving a life sentence in the double murder of their daughter Aarushi and help Hemraj. "I can't state which scenes have affirmed this decision because of an affidavit that I signed, which bars me from revealing any details but we are taking this case forward," informed Vandana to the leading daily.
The decision will be taken by the Bombay High Court after a hearing on April 17. The reason why the Talwars wanted the film to be stalled before too was that they felt the facts shown in the film are distorted and it's a misrepresentation of what actually happened. The movie produced by UVI Films Production Ltd, was cleared by the censor board by filing an affidavit stating that there are no similarities between the movie and the murder. It was then that the couple asked for a special screening of the film for one family member and that was why Vandana was shown the film at a private screening.
Our khabroos now inform us that Talwars' advocate Anushak Davar came up to the division bench and mentioned that there were "over 100 similarities" between Rahasya and the real life incident. So it can't be called a fictional story, as the makers are stating it to be. Thus they have decided to take the case forward.
Now only time will tell us whether the movie gets released or the Talwar family wins in their battle for stalling this film. What do you think peeps should happen?