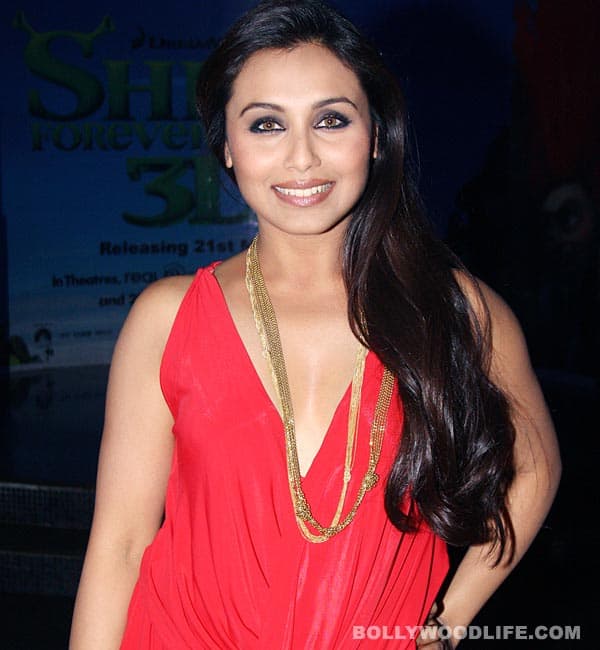 Speculations are rife if the new Chopra bahu will let go off her surname and take hubby Aditya's Chopra's second name in her next film's credits
It came as a surprise to many Rani Mukerji decided to get hitched with Aditya Chopra in the middle of Mardaani shoot schedule. While her Italian wedding and many post wedding parties became the talk of the town, one kept wondering when the petite beauty will declare her new name to the media. Bollywood celebrities and fans have been curious to know if this bong beauty like Aishwarya Rai Bachchan, Kareena Kapoor Khan and Shilpa Shetty Kundra take her beaus last name or not.
Considering that Mardaani will be Rani Mukherjee's first release post marriage, will Ms Mukerji or Chopra reveal this secret when the film hits theatres? Only the credit rolls will reveal if Rani is still a Mukerji or then the new Ms Chopra or like her other colleagues will she be the new Rani Mukerji Chopra.
Sources close to the couple reveal that both Rani and Aditya have been discussing about this since a while now, but haven't reached a conclusion yet.
The production team of Mardaani is keeping the venture a big 'hush hush' and isn't revealing much about the film or then Rani's new name. The subject of the film is only known to the core film, hence there is a lot of speculation surrounding Rani's next, not to forget her next announcement.