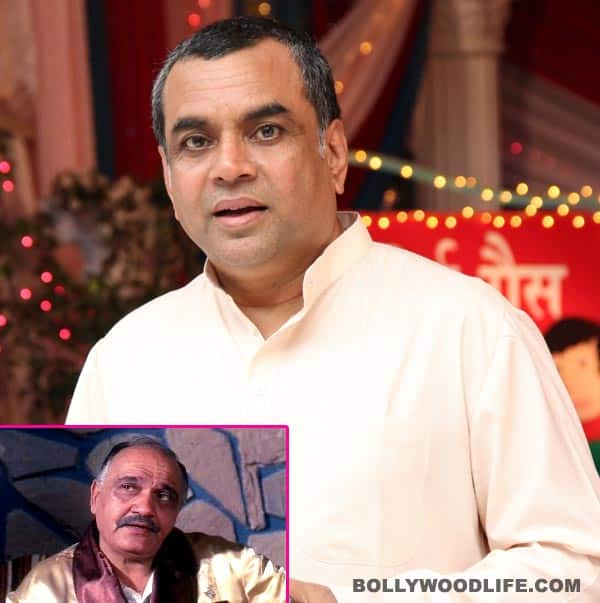 News is that the OMG: Oh My God! actor has been signed to reprise the thespian's role in the remake of the 1975 hit comedy
The Amitabh Bachchan-Dharmendra starrer Chupke Chupke is considered to be one of the best films directed by Hrishikesh Mukherjee. Such has been the popularity and craze of this light-hearted drama that even after almost four decades, it still holds the same freshness. And one of the prime factors accounting for the film's success was the stupendous performances by its cast – also starring Jaya Bachchan, Sharmila Tagore, Asrani and of course, Om Prakash who played Raghavendra aka Sharmila's jijaji!
A couple of months ago, there was news that producer Vishwaas Paandya of White Stripes Entertainment has bought the official remake rights of this fun film. And now we hear that director Umesh Shukla, who helmed OMG: Oh My God! with Paresh Rawal in the lead, has roped in the veteran actor to step into the legendary shoes of Om Prakash in his remake. Well, we do not doubt the potential and caliber of Paresh Rawal and we are sure the versatile star will do wonders to Om Prakash's role, but we are just a bit wary since he goofed up in Sajid Khan's Himmatwala when he attempted to reprise Kader Khan's role of Narayandas.
We are also told that the new version is an adaptation and not a remake. "Sajid-Farhad have written the script and they have completely adapted it into a new screenplay; like how Bol Bachchan (2012) was an adapted version of Gol Maal (1979). My film won't be similar to Chupke Chupke in terms of each frame," said Paandya while talking to a newspaper.
Now, will Vishwaas rope in Abhishek Bachchan to play Sukumar Sinha and Bobby Deol to essay Parimal Tripathi – characters played by their fathers in the original? What do you think, BollywoodLifers? Will the new gen actors be able to stand tall against the industry legends?