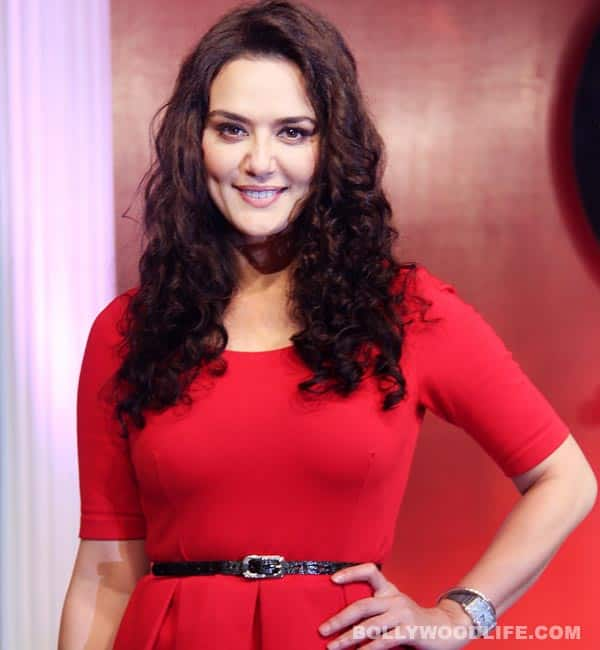 There's too much buzz around PZ's comeback vehicle. But how will this film do? How does her career look in the future? Does Preity even a future in B-town? Read what our Tarot reader tells us
Preity Zinta is an Aquarian, ruled by the Air element; plus she is also ruled by the passionate and fiery number 9. What this means is that Preity has great ideas, energy and enthusiasm, yet finds it difficult to stick to one profession, which is why we see her delving into different areas of work. This may not always work in her favour, as she may not be able to excel in one career to the best of her gifted abilities.
How does this effect her new film, Ishkq in Paris? Or even her career as a whole? The fate of Ishkq in Paris may not be the best, despite positivity created about the film. The Star card sits in its environment position reaffirming this positivity, but the Four of Swords, the Hanged Man and the Eight of Cups all represent a disappointing outcome for the film. It will be very important for the makers to fine tune Ishkq in Paris, especially as the Lovers card shows lack of chemistry that would not be expected from a film like this.
The result of this film will affect Preity, but she will take it in her stride. With the King of Wands drawn, Preity will adapt herself. In fact, she will re-invent herself by making the right changes and therefore gain more control over her acting career. This process will start with Preity feeling unsure on how to resurrect her career, but towards May/June 2013, there will be immense change in her approach – she will be strong and determined. The Ace of Wands explains her ability to attack her work positively. She will improve her career by taking risks – a challenge she will thrive in. Her acting craft will improve, which will eventually take her closer to great pinnacles of success.
Ishkq In Paris will not elevate Preity's career, but it will certainly be a reality check for her on how to move forward. There is a lot of talent waiting in the wings from Preity, which we will get to see, especially as the Magician card presents a tremendous turnaround in her work overall.
Learn more about our tarot reader Shruti Chopra
ALSO READ:
Bade Acche Lagte Hai: Will Ram Kapoor and Priya be married again?