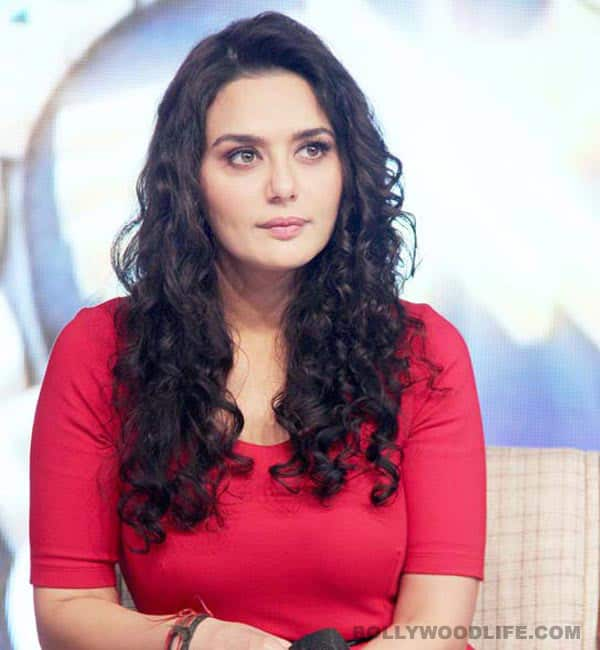 The dimpled babe of B-town – who's been struggling to release her much-delayed home production – has apparently locked a release date, but her film has not found a buyer yet
When she decided to embark upon her journey as a producer with Ishkq in Paris, little did Preity Zinta know that producing films would be a tough job. The Dil Se actor shot her first production all over France which meant splashing a lot of money, and when the film was complete and ready for release, she couldn't find buyers. By then, she had already borrowed several crores to make the film and it is this huge debt that has come in her way now.
Preity even approached her friend Tina Ambani and asked her to request Reliance to release the film. Tina was willing to help but when it came to business, she realised the debt Preity was in and changed her opinion which was a very big setback for the actor. Surprisingly, even her close friend Salman Khan's best efforts didn't help this time around (can you believe this?).
Things got worse when the director of her film Prem Soni was diagnosed with cancer in October last year, but the latest news is that he is fast recovering and will complete the post production soon. Still, Ms Zinta hasn't yet locked a deal with any buyer. Reportedly, Preity is demanding Rs 20 crores for the film and no one is willing to shell out that kind of money as the initial promos have failed to garner a favourable response from the audience. The actor-turned-producer was also in talks with the late film distributor Ponty Chaddha but after he passed away, poor Preity approached Viacom 18 and other studios but to no avail.
The initial release date of the Isabelle Adjani-Rhehan Malliek starrer was announced as October 5, 2012 and then it was postponed to November 2. Last heard, Preity has informed her director that she has almost locked the deal and would release the film in May. Considering the Indian Premier League (IPL) ends on May 26, we hope Preity has locked a date after that and doesn't risk releasing it during the 20:20 frenzy!