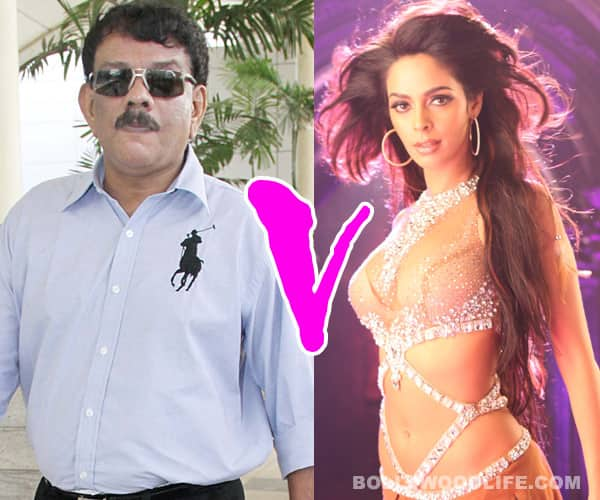 The Tezz director wanted Sameera Reddy to gyrate to an item number but the producer of the film Ratan Jain went ahead with Mallika Sherawat and shot Laila song without the due approval from Priyadarshan. Now, this episode turn into a full blown war between the two seductresses
If you have seen Mallika Sherawat swinging her booty on Laila song from Tezz and liked it, there's one man who would completely disagree with you – the director of the film Priyadarshan! In fact, he thinks that Mallika's item number, incorporated by producer Ratan Jain, sticks out like a sore thumb and is a complete misfit. And he wants it to be removed!
The producer-director duo has worked together on four films earlier. Tezz starring Anil Kapoor, Ajay Devgn, Sameera Reddy and Kangna Ranaut is their fifth venture. But this time around Ratan Jain and Priyadarshan's long association is showing up deep cracks.
Priyadarshan was keen to make Sameera Reddy shake a leg and Ratan Jain wanted to have his favourite Mallika Sherawat swinging her hips for the coveted item number. The producer in the absence of Priyadarshan, got Ganesh Acharya to choreograph the song and filmed it with Mallika, quite discreetly. As a result Sameera has been sulking and Priyan is unhappy about his lead heroine being sidelined! We hear that the director will meet Jain today to convince him to edit the song out.
We wonder why there's so much hoopla over one song! In any case, it hasn't turned out to be a big hit and nobody's even talking about it. The item number was primarily included to boost the promotions of the thriller but that hasn't happened either. So who cares if it's included in the film or not! Come on people, get a life!