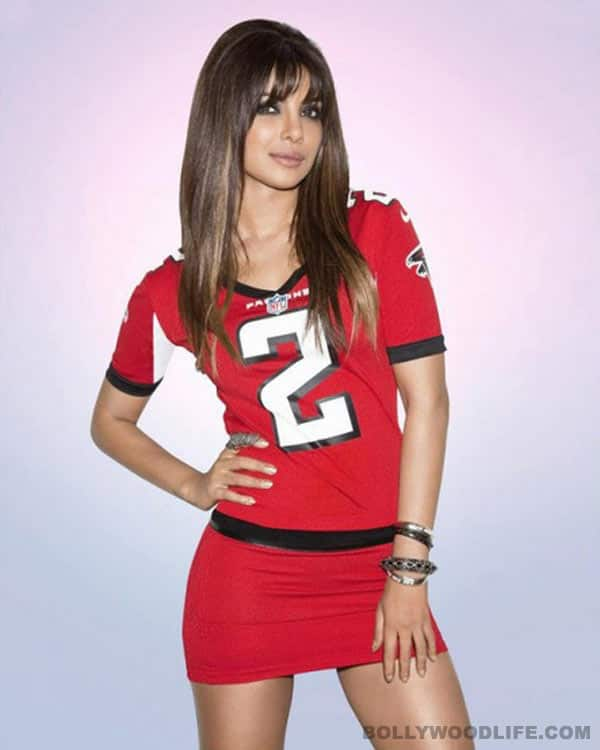 The Barfi! girl Priyanka Chopra is attracting rave reviews for her debut album In My City, with two singles already shown off to the public – In my city and Erase. And now we hear that the multi-talented gal is likely to compose the signature tune for a major international cola brand
We have seen international pop sensations Mariah Carey and Beyonce shaking their well-choreographed behinds in Pepsi commercials. The sizzling sirens have also sung for the advertisements they featured in for the famous cola brand. And now our very own desi girl aka Priyanka Chopra, we hear, has been signed on to write, compose and sing for an international cola company.It is not clear yet which brand PeeCee will endorse. It is being speculated that the Chopra babe will support Pepsi – this is likely, since she has appeared in the famous Pepsi ad that has starred Shahrukh Khan and Kareena Kapoor years ago. Unfortunately, PeeCee's 'over-friendly' equation with SRK has gone horribly wrong and the Kapoor gal is allergic to PC's anglicised accent. So they will not figure with the Barfi! babe, of course.
Never mind, Priyanka, just ignore all that rubbish. We are all waiting to watch you go solo this time around with your own music spicing up the much-speculated-about commercial. We know that you can create a sensation like no other with your sexy moves and will outperform a certain Ms Carey and that lady called Beyonce.
So what if SRK is not by your side any more! You can always get your 3 am friend Salman Khan on board, no? With bhai's Midas touch, your commercial will fetch at least Rs 100 crore, we are super-confident!