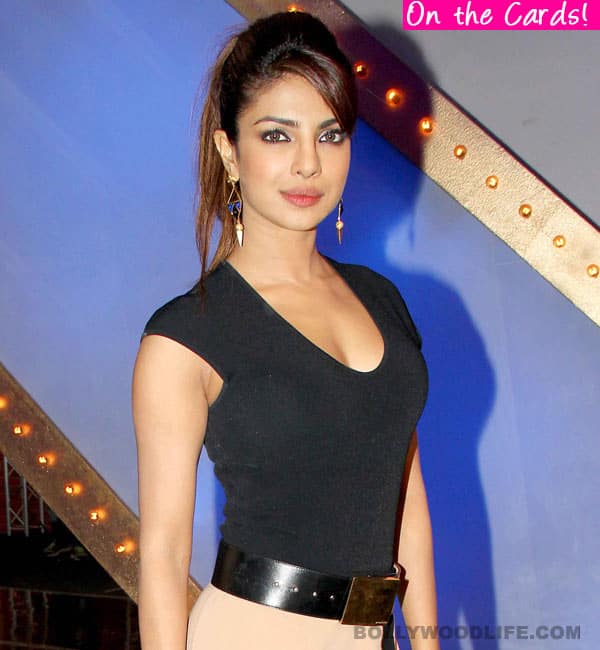 This week Tarot reader Shruti Chopra looks into PeeCee's life as the Actor and Singer; questions on her equation with SRK and the fate of Gunday
Priyanka Chopra has been one such individual that has looked to expand her horizons by exploring her dormant talents.
Gunday
Gunday opens to a positively aggressive response. The chemistry will be loved so will the energy of the film. The Eight of Cups does express some disappointment from a certain section of the audience, but that will not overshadow the overall fate of the film, especially the impact its' actors will leave behind. Hence it's a successful film at the box office, with all areas of it appearing balanced and justified. The makers may entertain the idea of a sequel – but will that be successful? That's looking very likely too.
Priyanka Chopra: I think it is really good time for female actors in Bollywood
Priyanka – The Actor and Singer
Priyanka is looking to take her work in multiple directions. But first, it's the acting. Bollywood will offer her great variation in character, yet Priyanka will be justifiably reluctant to take on most of what comes her way. One of the reasons is explained by the Death and World card – acting in Hollywood will be on her mind and the opportunities will reveal themselves too. Although a lot of re-scheduling and tiresome travel will be involved, she will manage to adjust, making this a new avenue of success.
Strangely, her singing career will lead her to experiment more in India. Collaborations with Indian artists will find her garnering more acclaim, whereas an international career will still continue to grow, but that will move at a slower pace. The Star and Sun card urge her to be more in-tune with Indian audiences – her ability to show versatility in India will be better for her.
Will Priyanka Chopra steal the limelight from Arjun Kapoor and Ranveer Singh in Gunday?
The Brand Endorsements
A significant part of Priyanka's commitments is towards the brands she endorses and despite enjoying this, the Ten of Swords does show this area to not be one of her favourites. New brands will come her way, and she may find herself in a league above her current competitors, but her focus will always remain towards her acting and singing career – that's what gives her the creative satisfaction.
Relationship with Shahrukh Khan
The Three of Swords and the Nine of Wands shows lack of communication, apprehension and a lot of strain. As individuals there is a lot that has been laid to rest, but the environment isn't yet conducive for there to be more public and personal interaction between them. This may take a further one year before it all settles to a comfortable level.
Anushka Sharma, Priyanka Chopra and Kangana Ranaut – which of these Bollywood beauties had a successful makeover?
Love and Health
In the current scheme of things, love is an important part of Priyanka's life. Strong, smart and level headed men will be attracted to her in 2014, but will one stick? It certainly looks like it. Marriage may not be on the cards just yet, but the right relationship is around corner.
Amidst all of super-human expectations off her, health will be troubled. Erratic sleep, loss of energy, and moodiness will be a problem. These concerns do start to disappear from November onwards.
Overall, Priyanka has a lot going for in 2014, but the cards do advise her to take some quiet time off, it will keep her in all areas of life.