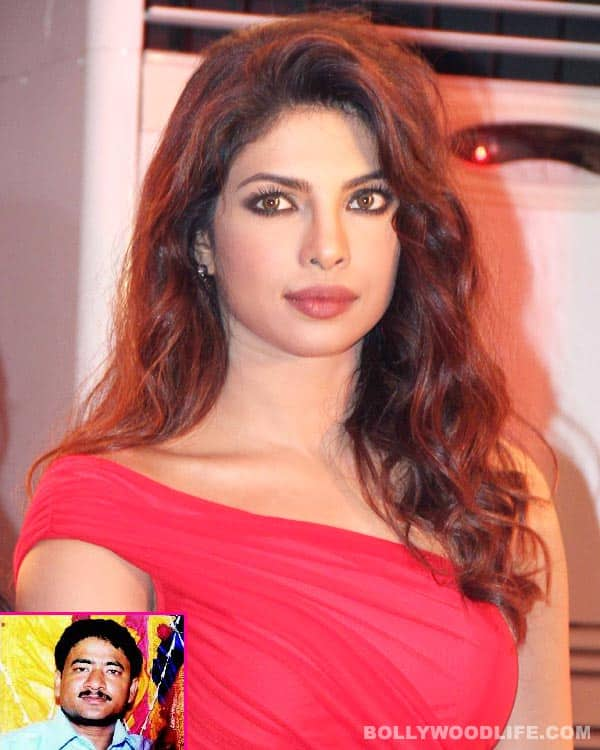 The Barfi! actor's assistant, Jiban Patra, who accompanied her on their trip to the US, was found dead in a Los Angeles hotel room a week ago. But no one is willing to bear the cost of getting his body back to India. Will PeeCee come to the bereaved family's rescue?
Priyanka Chopra, who has been touring the whole of US and Vancouver, is mourning the loss of her loyal assistant Jiban Patra, who accompanied her on the trip, and was found dead last week in LA. Jiban could not get a Canadian visa and had to stay back in a Los Angeles hotel, where his body was discovered on April 7. The LA police investigating the case have said that Mr Patra suffered a heart attack.
But now seems like the biggest obstacle in getting his body back to India is the cost, which is estimated to be a whopping $15,000. And no one is willing to come forward and take the initiative. It's learnt that Piggy Chops' manager is in touch with the Indian Embassy to try and work out a solution. Even as the grieving family waits for the embassy and Priyanka to arrive at a consensus, the Oriya community (Jiban is from Orissa) in the US has initiated a parallel dialogue with the embassy and instituted a fund in his name to get the proceedings done at the earliest.
As per a newspaper report, Jiban's two kids and wife have been in constant touch with Priyanka's office to arrange for his body to be brought back home. But nothing has worked out so far, even though the Indian community has taken up the case and put pressure on Priyanka to do the needful. On the other hand, the same report also states that all the necessary paperwork and legalities have been completed for the body to be transported to India. Our deepest condolences to the grieving family.