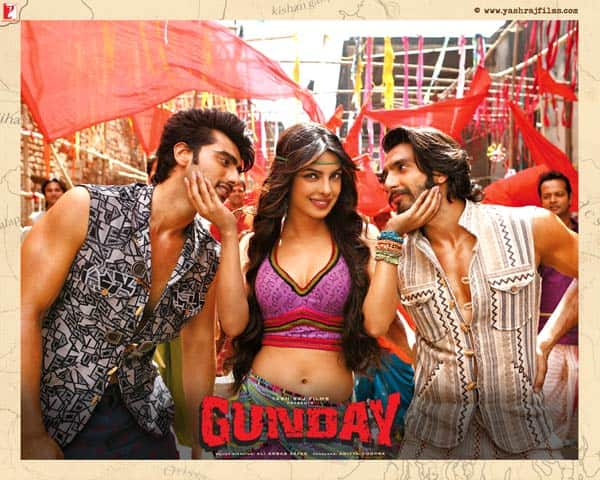 Looks like it's time for the Exotic babe to do some happy dance
Although Gunday features Priyanka Chopra, Arjun Kapoor and Ranveer Singh, but PeeCee seems to be stealing away all the limelight from both Arjun and Ranveer. Why do we say so, you ask? Well, the story goes something like this.
The Exotic babe, who was in Dubai recently for the premiere of Gunday walked away with praise and accolades galore, with the international press being blown away by her performance in the film. Priyanka's role of a cabaret dancer in this YRF flick had critics and the international press raving.
Says a source present at the premiere, "Despite Gunday being about the camaraderie between the two boys, its Priyanka who stole the show as she flawlessly steps into the skin of a cabaret dancer. She took everyone by surprise with her performance ,which received a huge thumps up by the Dubai press.Priyanka Chopra turned out to be quite a game-changer as she essays a crucial part which is the core essence of the film."
Now, this is something, isn't it? Peeps at Dubai are all praises for the What's Your Rashee actor, but will it be the same over here as well? Well, we'll know that only after Gunday hits the theatres tomorrow. (February 14).