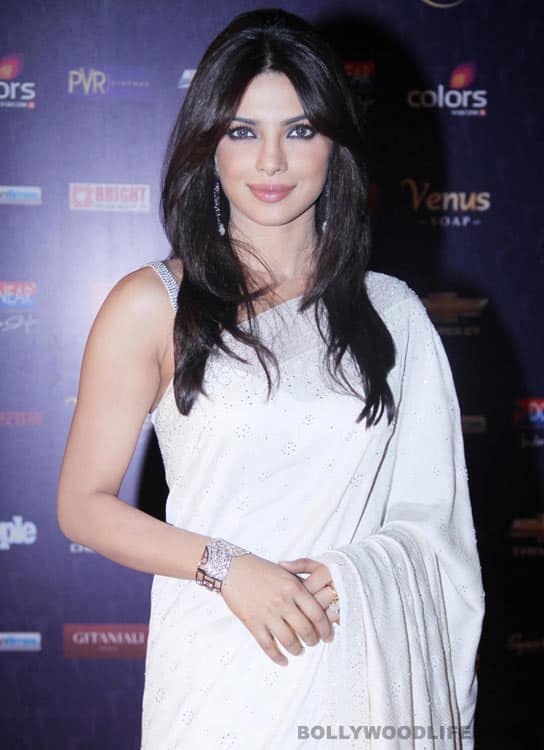 The actor is next in line for a role that both Kareena and Vidya have rejected
You all know that Shyam Benegal had signed Kareena Kapoor to play the female lead in his next project, Chamki Chameli. However,for reasons undisclosed, she opted out. (Before you ask, no, it was not because of Katrina Kaif. We are quite sure it has no connection to Chikni Chameli.) Anyway, the next lady to be offered the role was Vidya Balan. We heard that while she was initially eager to do the role, the success of The Dirty Picture changed her mind. She politely requested Benegal to send her the script again, and then refused him. Sigh. Was it the effect of stupendous fame? We've seen that happen often enough. Or was Chameli too similar to Silk? Again, neither of them is talking about it.
But all you Benegal fans, don't worry too much. There is still hope. The latest buzz doing the rounds is that the Welcome to Sajjanpur director wants to cast Priyanka Chopra. We know of Piggy Chops' passion for meaty female lead roles – whether it is Fashion or 7 Khoon Maaf. So we won't be surprised if she does accept the role in spite of her packed date diary. It would be interesting to see how she approaches what we are sure is a typically Shyam Benegal offbeat film. By the way, is this why she is suddenly interested in learning Marathi? Only time will tell…
ALSO READ: Did Kareena Kapoor oust Priyanka Chopra from 'Agent Vinod' song?