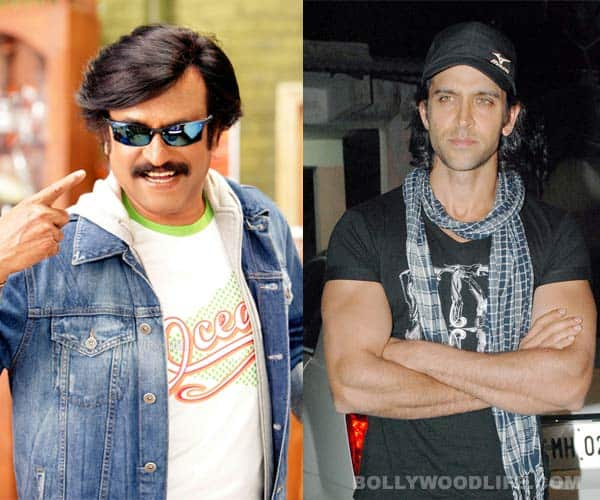 The Greek God has a desire to work with the Thalaivaa
Hrithik Roshan surely has that sculpted body and those killer looks to die for but when it comes to exuding superpowers there is only one Superstar – Rajinikanth. The two had shared screen space 27 years ago in the film Bhagwaan Dada, a 1986 film which had Rakesh Roshan and Sridevi in lead roles.
And now wait till you hear it. The Greek God and the Superstar might share the screen space yet again. Yes, you got it right. Hrithik has desired to work with the living legend once more. "There are so many. But I do want to work with Rajini sir. I've worked in a film with him years ago as a child artist. It would be an honour if I could work with him now. I have great respect for Rajini sir. He's like a mentor. He's taught me a lot just by example. He's a real-life hero and is like a father figure to me." said Hrithik in a recent interview.
Now, do we hear any happy cheers from Hrithik and Rajni fans?