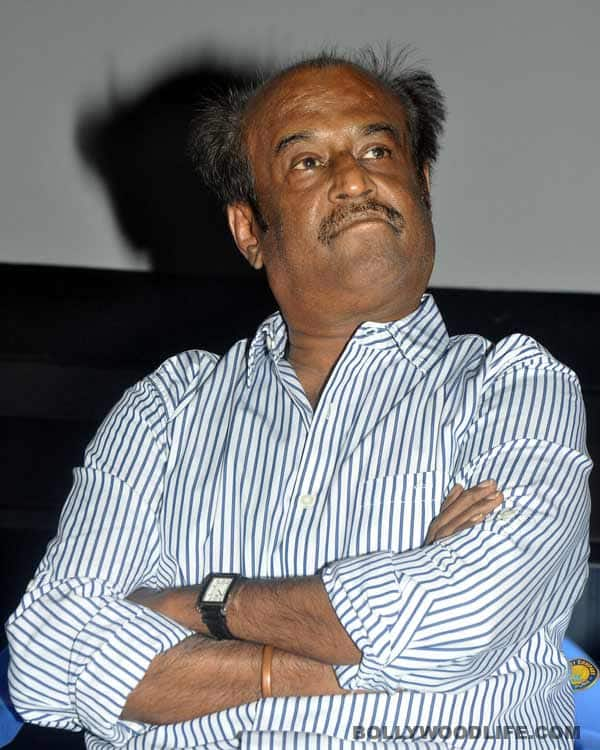 Rajinikanth has had a troublesome two years – how will 2013 be for his health and his films? Will Kochadaiyaan be a success? Will Rana ever release? Tarot explains this and more..
Ruled by Jupiter in 2013, Rajinikanth will face many challenges and changes – although uncomfortable at the time, he will find these changes to eventually be good for him. What exactly will these challenges be and how will they effect his year?
Rajinikanth's career in 2013 will be tougher than expected. The Three of Wands and the Eight of Pentacles reinforce the hard work Rajinikanth will have to put in to maintain balance and receive success. He will find himself having to make major changes to find some form of working consistency. These concerns will affect his films, especially Rana, which will begin to come together only to face further delays. The Hanged Man card, which represents these delays, seems to feature quite prominently in many aspects of Rajinikanth's work in 2013. Kochadaiyaan will not go unaffected either – in fact the Tower card does show stressful disturbances, but it will do well at the box office and provide a lot of relief to all those associated with the film. As an actor, Rajinikanth's other commitments will go through smoother and will receive success keeping him on top of his craft.
Non-acting work, such as story writing and producing, will also be tougher than usual, which is why it will be important for Rajinikanth to not get too carried away with unrealistic concepts. Sieving through these ideas will be more beneficial, especially as the Death and Hermit card re-emphasise the importance of choosing ideas wisely, as these films could eventually gain unexpected acclaim.
Unfortunately, health will be another concern this year. Respiratory and digestive issues will continue to drain Rajinikanth; therefore the Six and Knight of Swords advise the need to slow down. It will be in his best interests to maintain a healthy routine as extensive traveling will be required. It will also be important for him to rest his mind and body to maintain a healthy balance.
Tarot tip:
Rajinikanth will need to embrace changes despite the initial discomfort. Reinforced by the Justice card, a healthy life balance will see him through to a highly successful 2014 bringing the trials and tribulations of 2013 to a successful conclusion.