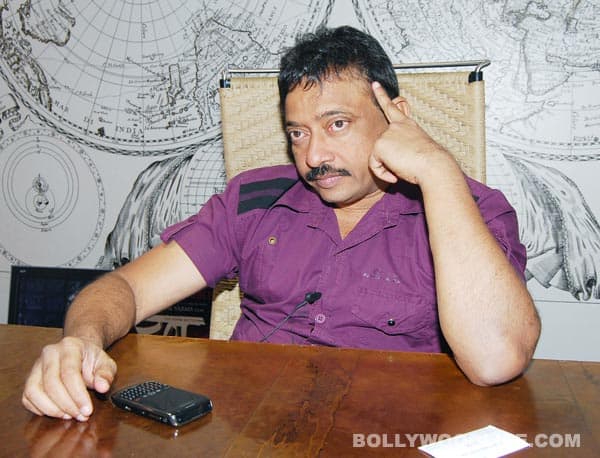 The filmmaker apologises to veteran Marathi actor Dr Girish Oak for using his voice without consent in the promos of his underworld flick, Satya 2. Wonder when will Ramu stop…
It wouldn't be wrong to say that Ram Gopal Varma is controversy's favourite child and not destiny's! Courting trouble is nothing new for this filmmaker, as whatever he says or does gets him into a mess. This time, it's learnt that Varma called several actors for Satya 2's audition, asking them to deliver a couple of dialogues. Veteran Marathi actor, Dr Girish Oak was one among them, hopeful of getting a call from Varma's production house.
Now what we hear from our khabroo is that Ramu used Oak's voice sample for the promos of the sequel and uploaded it on YouTube without informing him. Naturally, the Marathi star was quite surprised to watch the videos with his voice, and rang up Varma asking for clarification, but got no reply. It's only when a member of Oak's film fraternity and President of Shiv Sena Chitrapat Sena, Adesh Bandekar intervened and told Varma to not only tender an apology but also pay the required money and give credit to Oak, did the filmmaker eventually agree.
Looking at the rate at which RGV is taking pangas with people, wethinks its high time he seriously analyses his acts, corrects it and vows not to repeat them ever. Is that possible Ramuji or you think we are asking for more?