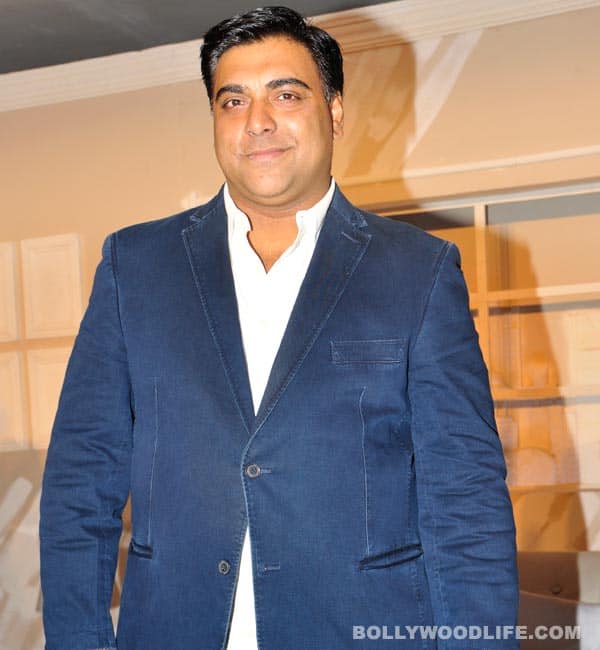 Ram Kapoor is riding high on the success of his new film, Mere Dad Ki Maruti. Will he soon be over-whelmed with film offers? Will he have to choose between television and films? Tarot tells us..
Television is Ram Kapoor's current staple diet and that is exactly how it will be. The Four of Cups represents new opportunities in television and also shows him capitalising further on his popularity. He wishes to grow and take further charge of his career, but the Ace of Pentacles paired with the Three of Swords warn him of taking too many risks with only small gains in return. Therefore, although television is currently more lucrative for Ram, he will need to weigh his options more carefully before signing up new projects.
In fact, Bade Acche Lagte Hain will at times be tough to manage but it provides him with career stability and like the Seven of Wands it will keep him visible and on top. This will be much needed as films will test Ram's patience. Exciting projects will come his way, only for them to be delayed further or even fall through completely. The Two of Pentacles along with the Page of Swords indicate that Ram will have to compromise money for creativity. Films signed from August 2013 onwards will work better for him.
Tarot tip – Ram Kapoor will need to be weary of jealous onlookers and not pay too much attention to them. There are those who cannot see him happy and successful, and so it would be better for him to eliminate such associations. The Eight of Swords represents thought and idea restrictions – this card has appeared repeatedly for Ram and advises him to not allow people's thoughts and perceptions to restrict his growth – or in fact he may just do this to himself as disappointing situations appear, which in turn may cloud his clarity of thought.
At this point in time, Ram will beautifully manage both television and films since he is very practical in his life approach. The Heirophant explains his mind frame to be balanced, logical and calculative in terms of getting the best of the situation and providing the ideal life securities for his family. His personal life will be about putting his family first and creating a loving and harmonious atmosphere. The Star card shows him to be a successful, happy, family man. He will need to be careful with his knees as well as keeping his glands healthy.