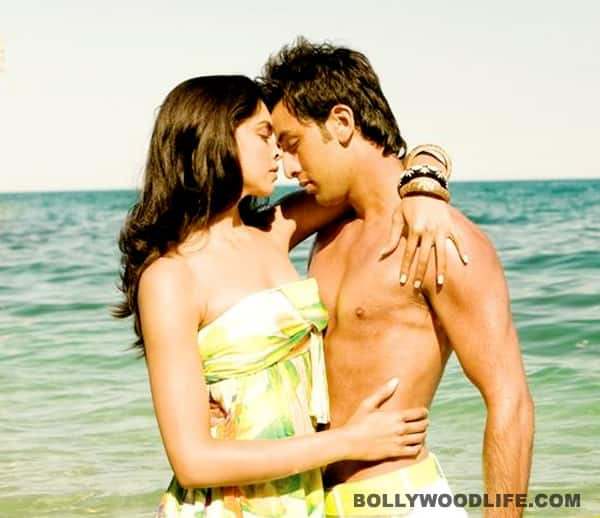 The ex-lovers may be asked to roll in the hay and share a hot smooch ala Dimple Kapadia and Anil Kapoor's lovemaking scene in Jaanbaaz for Ayan Mukerji's Yeh Jawani Hai Diwani
Of late Yeh Jawani Hai Diwani's filmmaker Ayan Mukerji has turned into an insomniac of sorts. No, he's not developed this sudden a clinical problem, but a certain section of the screenplay of the film starring Ranbir Kapoor and Deepika Padukone has been giving him sleepless nights.
Our buddy the birdie told us that as per the filmmaker's original script there was a passionate kiss and love-making scene between the lead pair of his romantic film. But now that Ayan has cast the ex-lovers in his second project, he is contemplating to either tame down the intensity of the love scenes or completely do away with it. It's not that Ranbir and Deepika are averse to doing intimate sequences on the big screen. They had previously locked lips in their earlier film together Bachna Ae Haseeno. But back then they were dating, so it wasn't a big deal. Now their relationship has changed from lovers-to-just good friends and they might act all cordial and cool, but Ranboo-Dippy still haven't got to the point where they could roll in the hay for a make out scene even if it's just for a film.
But who knows! It's only a matter of time before Ayan musters up the courage and checks with his lead pair about the love scenes. If they do agree to do it, they will raise the bar of professionalism to a completely new level. Ranbir, we know, loves to scale new heights, professionally speaking and the ambitious Dippy may not want to stay behind either.