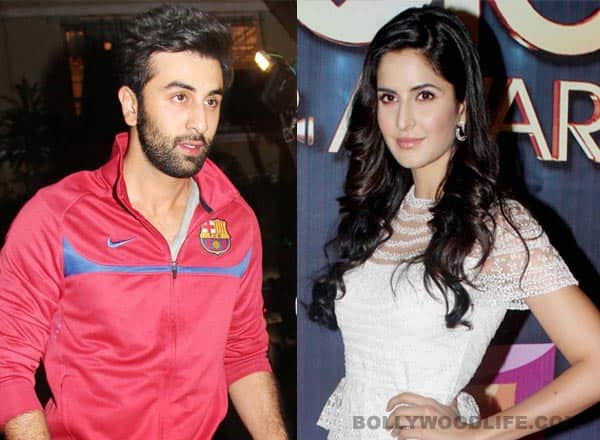 A lot has been said and speculated about the Barfi! bloke and the Dhoom:3 babe's love affair. But nobody knows the exact status of the Ranbir-Katrina rishta – that's the only reason wethinks there is so much hype and hoopla about their personal life together…
Ranbir Kapoor and Katrina Kaif are certainly more than just friends. We know, you know and every soul on this earth by now is confident about the fact that these two actors are together, romantically speaking. But what's strange is that the Kapoor lad and his ladylove have continued to keep things under wraps, which really doesn't make sense. Coz if they are together, or if they have broken up, either which way stories are going to float around in the gossip world, no matter how hard they try to hide things. So wouldn't it be better if Ranboo and Kat just came out in the open about their relationship status and told the world that they are on…or off…or on again? Any which ways their hide-and-seek game isn't working too well. On the other hand, if the Ajab Prem Ki Ghazab Kahani co-stars would admit being in a relationship of the coochie-coo kind, things would become simpler – for them and also for us. They won't have to worry about the media's prying cameras and would have all the time to concentrate on their relationship – and their work, of course. For us, we would be saving time and money, as we would no longer have to play connect the dots on every story we sniff involving Ranbir, Katrina and their on-off-on again relationship. So isn't it a win-win situation? Absolutely!
We just hope Ranbir and Katrina get this funda ASAP.
PS: We could use the saved money as well as the time to attend Ranbir-Kat's wedding, if and when it happens. And they could also get a nice present from BollywoodLife, just coz we are kinda nice people. Wink, wink!