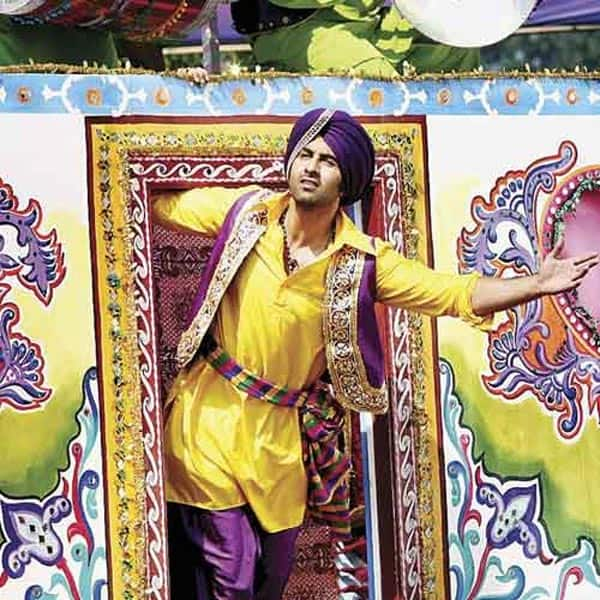 The actor is playing a Sikh without a beard in Besharam song Aa re aa re
In his upcoming Abhinav Kashyap film Besharam, Ranbir Kapoor will be seen wearing a turban like a sardar in the song Aa re aa re. The actor has played a Sikh before in Rocket Singh – Salesman Of The Year, and while that look was authentic, beard et al, this time he is clean shaven. An oversight that may not go down too well with a fraction of the Sikh community, as it has happened in the past.
It may be recalled that the Delhi Sikh Gurudwara Management Committee (DSGMC) had raised an objection to Akshay Kumar sporting a trimmed beard while playing a Sikh in Vipul Shah's Singh is Kinng (2008). The committee had then sought a ban on the film and the main objection was Akshay's trimmed beard which they found offensive. The film was given a clean chit after the makers complied to the 12 changes suggested by the committee.
In this case however, producer Himanshu Mehra feels that there should be no objection at all. He says, "Ranbir is not playing a sardar in the film, but only sporting a pagdi for this song. In fact, the song is one of the highlights of the film and Ranbir has sported the pagdi with a great sense of pride, so we don't think anyone should have an objection to that. We are sure once they see the whole song, they will all understand what we are talking about.
It is in no way aimed to offend anyone or any community. I think it's an honour to sport the pagdi and we have treated it with due respect too and we hope people realise that."
The song was shot in Chandigarh with over 250 dancers and has been choreographed by Chinni and Rekha Prakash. He adds, "The song is a fun number not meant to hurt anyone's sentiments."
Photo and Text courtesy: DNA