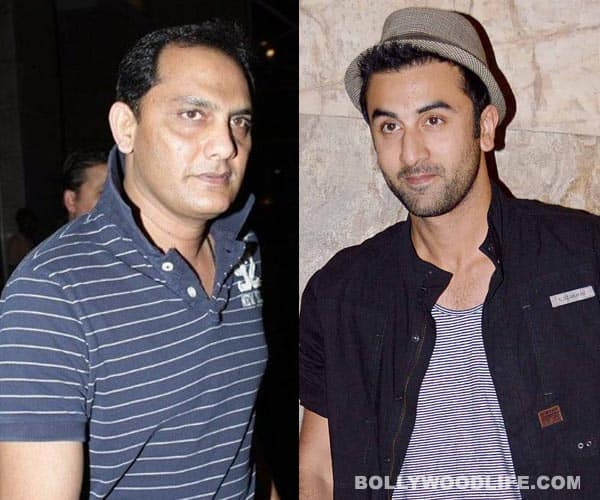 Biopic fever has infected Bollywood. After Rakeysh Omprakash Mehra and Sanjay Leela Bhansali, Ekta Kapoor too is planning a film on the cricketer's life…
Will Ranbir Kapoor play cricketer Mohammed Azharuddin in Ekta Kapoor's planned biopic? The buzz is that the TV czarina is planning to rope in a big name young actor to essay the role of the former cricketer on the big screen. Ranbir Kapoor, Ranveer Singh and Saif Ali Khan are hot contenders for Azhar's role, we are told. Will age win over beauty and talent? We have to wonder!
After the much talked about Mary Kom biopic starring Priyanka Chopra that went on the floors recently, the soap queen has decided to be the next to take the plunge. A little birdie tells us that the Balaji head is planning a grand biographical film on the cricketer turned politician. Through his cricket career the stylish batsman played over 300 ODIs and 99 test matches, his innings came to an abrupt end after he was found to be involved in a match fixing scandal in 2000.
If what our feathered friend told us is to be believed, the Kapoor lady has also managed to convince Azharuddin to give his go-ahead for the project, and has paid him a fat cheque for his go-ahead. Ekta favourite Rajat Arora will be scripting this mega project and though there isn't any official announcement as yet, the film is supposedly slated to go on the floors by the end of 2014.
It will be interesting to see what Ekta has to offer in her special treat for cricketing fans. More exciting will be to find out who will step into the cricketer's shoes. For now, we can only play the waiting game!