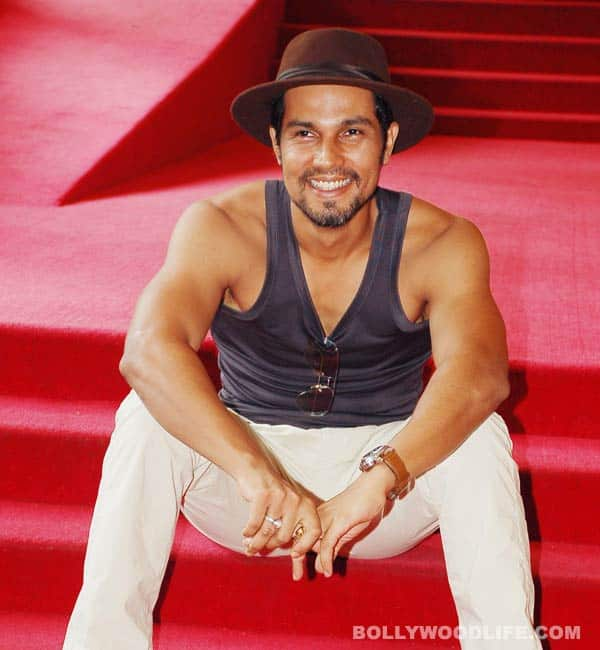 The Jism 2 actor feels that his stage work keeps him grounded and has no plans to give up on it
If the songs and promos of Randeep Hooda's forthcoming film Jism 2 are anything to go by, he just might join the actors in the Rs 100cr club. Randeep has been around for a while, but has not really tasted the mass adulation that a star earns with a commercially super-successful film. Things seem to be changing for the dishy dude this year, and it has nothing to do with his cameo in Saif Ali Khan's Cocktail. Jannat 2 did justice to his talent and won him accolades from the critics as well.
Now that he is gradually making his presence felt in mainstream Bollywood and has shed the most noticeable tag of 'Sushmita Sen's former boyfriend', we were starting to wonder if he would continue to act in stage plays. Randeep has been active on the theatre circuit and has done many shows with Naseeruddin Shah's group, Motley Productions. In a recent interview he said, "Juggling between the two – theatre and films – does get difficult, but I don't see myself ever give up theatre. It has got a deeper connect with who I really am. So, if films give you the wings to fly, theatre is a reality check. It keeps you grounded." We appreciate Hooda's efforts to keep going with his passion.
ALSO READ: 'Jism 3′ will be in 3D: Pooja Bhatt