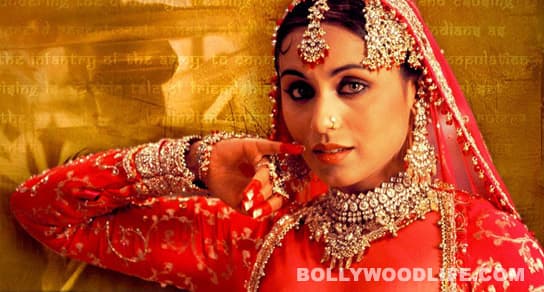 The No One Killed Jessica actor has agreed to play a nautch girl in the director's next
Rani Mukerji will play a courtesan in a period film. So what's new, you ask? She has done it before in Mangal Pandey: The Rising. You are right, but this time around she will be more true to her name and essay the role of a nautch girl-turned-queen! We hear Rani has verbally agreed to do Paan Singh Tomar director Tigmanshu Dhulia's next film about Begum Samru (real name Joanna Nobilis Sombre), the only Indian Catholic to have ever ruled a kingdom.
Legend goes that Begum Samru was a politically astute nautch girl who went on to become the queen of Sardhana, a principality near Meerut in Uttar Pradesh. Not so difficult to imagine Rani in such a role, right? Especially after her strong, independent woman act in her last film No One Killed Jessica. And with Tigmanshu at the helm of the biopic, we can expect her to outdo her own performance. We've just seen how well Tigmanshu put together the Paan Singh Tomar biopic and we are sure Rani and he will do justice to Begum Samru, too. The details are yet to be finalised. But we do hope Rani has the guts her NOKJ co-star Vidya Balan had when she took on The Dirty Picture, and signs Tigmanshu's film.
Will this mean that Rani will do yet another mujra? After all, you can't portray a courtesan without showing at least in one dance number! Hopefully, this time she'll do a better job than she did in Tumhaari adaaon pe main wari wari. And definitely a much better act than Kareena Kapoor in Dil mera muft ka in Agent Vinod. Do you think Rani can beat Bebo in the mujra contest? Tell us!