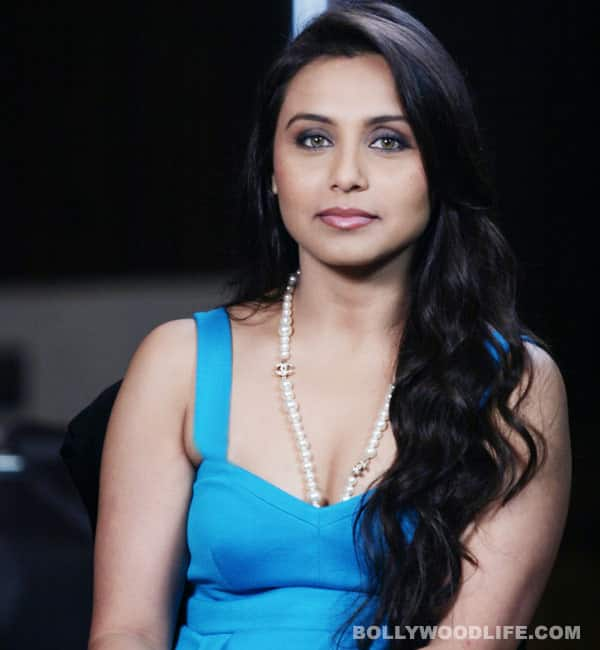 It has been some time since we have seen Rani Mukerji on screen – will she be able to maintain a command over her career through Talaash? Is marriage on the cards soon? And how will life pan out in general? Tarot tells us…
Talaash releases today, but will it benefit Rani Mukerji's career, or will Aamir Khan steal the show, or will Kareena Kapoor's performance overshadow Rani?
None of this actually looks possible. The Hierophant card clearly shows a strong defined role for Rani. She will remain balanced and exude great command in her acting, yet the Sun represents a nice fresh approach to her role which will bring with it praise. She will share a great emotional chemistry with Aamir whose character is being defined as the King of Cups – tough but sensitive. Despite such positivity, the Two of Swords is indicative of Rani's mindset – she somewhere believes that she could have done better, but it's certain that the audiences will not see any such flaw.
Rani has clear career plans; she wants to be on top of her work and bring forth authoritative performances. But there is a concern brought forward by the cards, mainly from her family – the Tower card is not so positive, and it could mean family issues could stifle her career growth. The Seven of Cups shows emotional confusion and uncertainty, which will not allow her to concentrate on work. Although Rani will emerge strongly from this like the Queen of Swords, a tough phase of six months will hamper her mental stamina.
There is a lot of speculation on Rani's marriage, and with the Hanged Man appearing, it indicates further delay, probably another 12 months. The Moon, Five of Cups and Three of Wands are cards that all represent the need to clear up a lot of impending issues before the instability can be fixed, hence for delay. Plus, with other family related concerns and stresses, it is possible for Rani to be affected by headaches more frequently, but her energy and aggression will keep her going. As indicated by the Knight of Wands it will be important for her to channelise this aggression and use it wisely, otherwise she could be misunderstood.
Overall, Talaash brings with it positivity, but Rani will very likely endure a tough phase of six months. So there are a lot of ups and downs ahead, but nothing she will not be able to triumph.
Learn more about our tarot reader Shruti Chopra