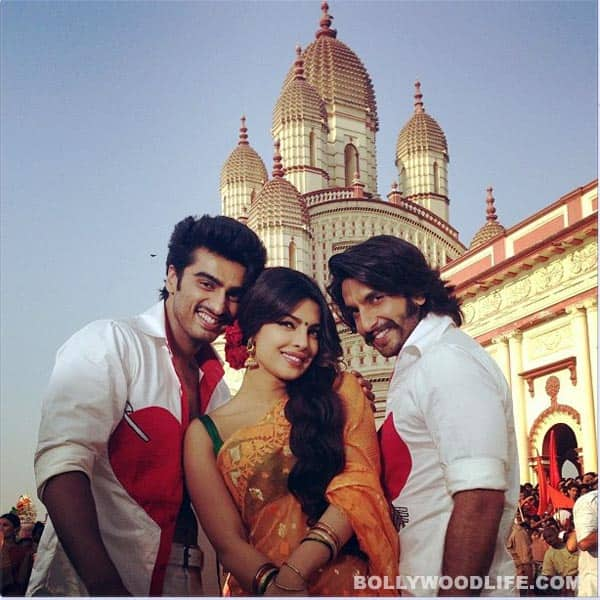 The two goons from Gunday may play Bengalis in the film but that doesn't please the Bong actors from Bengal. Read on to know what we are talking about
Ranveer Singh, Arjun Kapoor and Priyanka Chopra starrer Gunday is all set to hit the theatres next week. It's not news that most films these days are dubbed and simultaneously released in regional languages. Considering the fact that, both Ranveer and Arjun play Bongs in the film, the production house was all set to release the Bengali version of Gunday along with its Hindi version. However, stars from the Begnali film industry are protesting against the film's release citing that releasing dubbed films will narrow down the prospects of their own films. While Bengali film personalities are protesting, the distributors are quite keen to release the Bengali version of Gunday.
Rafiq Gangjee, the official spokesperson of YRF told a popular daily, "Gunday is a story that resonates with the time and ethos of an era which Bengal went through. We believe that this story needed to be told. We plan to release it in Bengal and we hope that people will appreciate the film and understand our motive for doing so. The release of the Bengali version will only help to grow the local market and not stifle it."
Well, these days, barely any film steers free of controversies before its release, hai na? We hope that Gunday's Bengali version does have a successful release. Else, the Bengali film personalities may keep protesting and the locals will miss out on a promising film like Gunday. Sigh!