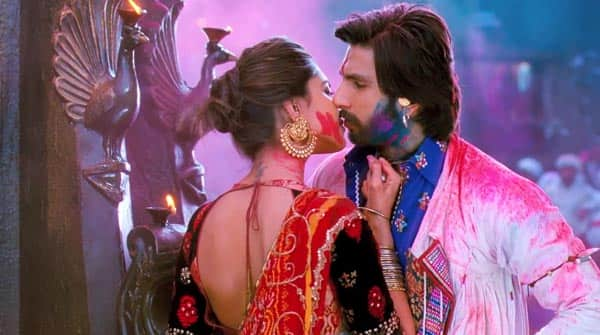 The two look fiery and made for each other in Sanjay Leela Bhansali's Ram-Leela, but their love saga might end on a tragic note
Sanjay Leela Bhansali's Ram-Leela looks refreshingly different. We love the explosive chemistry between Ranveer Singh and Deepika Padukone. While the Singh boy is exuding raw and rustic sex appeal, our long lady looks spicy and fiery. Deepika's body language and her curvaceous body looks killer in the movie. In fact, the duo look made for each other. But their love story could end on a tragic note, suggests this video.
Bhansali as producer and director employs his typically operatic style of cinema-making to portray a raw, rustic and seemingly absolutely kickass love saga set against the magnificently beautiful backdrop of rural Gujarat. 'Love is at war' roars the tagline and the two lovers definitely justify the battle with their sizzling chemistry. Sparks fly, passion sizzles and fires rage within and without as the two live their story. But the love birdies may face many challenges. Don't believes us? Take a look at this video and tell us if you feel that the movie will have a tragic ending?
<iframe width="600″ height="380″ src="//www.youtube.com/embed/rlh-q15Sdi0″ frameborder="0″ allowfullscreen></iframe>